Kite Cleared to Market Cancer Treatment in EU
Monday, January 4, 2021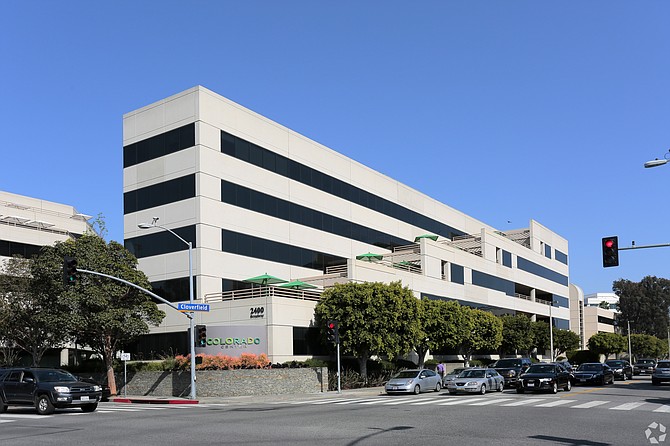 December was a busy month at Santa Monica-based pharmaceutical company Kite, a unit of Foster City-based Gilead Sciences Inc.

Its new drug Tecartus, which is used to treat a rare form of lymphoma, was granted conditional marketing authorization within the European Union, specifically to treat a rare form of lymphoma, or blood cancer, Kite announced Dec. 16.

Meanwhile, Kite issued a flurry of announcements throughout the month indicating positive results from clinical trials for both Tecartus and its mainstay drug Yescarta, which also treats certain types of lymphoma.
Both drugs use what's called CAR T-cell therapy, a new approach of boosting the body's immune response to cancers through the use of genetically engineered T-cells that has gained traction in recent years.

"Kite is committed to bringing the curative intent potential of CAR T-cell therapy to patients with hematological cancers," Ken Takeshita, Kite's global head of clinical development, said in the announcement of Tecartus' approval for use in the European Union.

The European Commission granted conditional one-year approval for Kite to market Tecartus to treat patients with relapsed or refractory mantle cell lymphoma, a rare form of non-Hodgkin lymphoma that arises from cells originating deep inside lymph nodes.

The disease predominantly affects men over 60. The approval can be extended or made permanent upon submission of additional clinical trial data.

The European approval follows a similar OK from the Food and Drug Administration in July to market the drug within the United States.

Just 11 days prior to the European Commission approval, Kite announced positive test results for Tecartus in a clinical trial involving 74 patients with relapsed or refractory mantle cell lymphoma who had previously received chemotherapy treatment. After nearly 18 months, 92% of patients had achieved a response, with 67% achieving complete disappearance of the cancer.

Kite also announced on Dec. 5 that in a Phase 2 clinical study its main drug, Yescarta, achieved a 92% positive response in patients with a form of non-Hodgkin lymphoma. Some 76% of the patients reported complete disappearance of the cancer.

Based on these data, the FDA has granted priority review for Kite's supplemental Biologics License Application for Yescarta for the treatment of relapsed or refractory follicular lymphoma.

Yescarta has previously been granted a breakthrough therapy designation by the FDA for these indications. If approved, Yescarta would become the first CAR T therapy approved for the treatment of relapsed or refractory indolent non-Hodgkin lymphoma.

Simultaneously, Kite announced results from another clinical trial for another application for Yescarta, this one to treat large B-cell lymphoma, the most common type of non-Hodgkin lymphoma in the United States. Four years after first taking the drug, 44% had survived.

"This overall survival data confirms the durability of CAR T-cell therapy in a patient population that previously exhausted all viable treatment options," said Frederick Locke, vice chairman of the department of blood and marrow transplant and cellular immunotherapy at the Moffitt Cancer Center in Tampa, Fla., and co-lead investigator for the Yescarta trial.
For reprint and licensing requests for this article, CLICK HERE.