8Minute Solar Adds $125 Million to Financing
Monday, January 4, 2021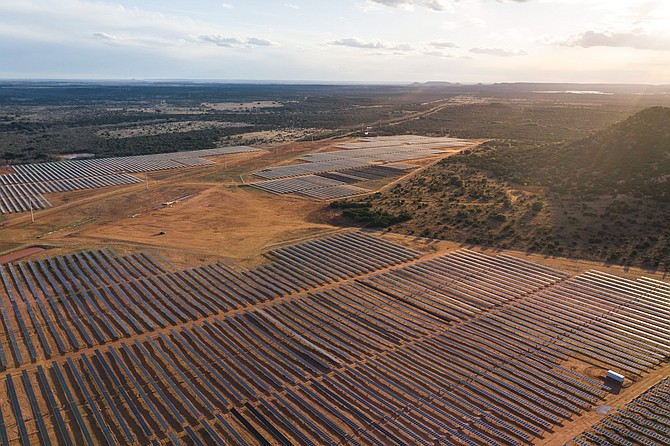 Solar power development company 8Minute Solar Energy has secured an additional $125 million in financing for its pipeline of projects in California, Texas and the Southwest.
The financing, which was announced by the company on Dec. 22, is an extension of a $225 million letter of credit and revolving credit secured by Mid-Wilshire-based 8 Minute Solar in May.
The latest round of financing came from both existing lenders — CIT Bank, KeyBanc Capital Markets Inc., HSBC Bank, Rabobank and Nomura Holdings — and new lenders — Deutsche Bank, Landesbank Hessen-Thüringen and Norddeutsche Landesbank. 

"This additional financing is not only a strong testament to the demand for 8minute's technological leadership but also a sign that lenders are moving away from risky and volatile fossil fuel infrastructure toward the predictability of clean energy," company founder and Chief Executive Tom Buttgenbach said in a statement.

The company brought on new customers this year in multiple deals for a combined 1 gigawatt of solar power and 800 megawatt hours of storage. 

In September, 8Minute entered into a 15-year power purchase agreement with the Clean Power Alliance to develop a 400-megawatt solar power generation and storage plant in Tulare County, which is expected to be completed by 2023. 

In nearby Kern County, the company will create a 250-megawatt solar energy and storage project, also pegged for completion in 2023, under a deal inked in June with Monterey Bay Community Power and Silicon Valley Clean Energy. 

8Minute Solar has eight other projects in Kern County, where it has already put into operation more than 500 megawatts of solar power. 

The company also began commercial operations in July on its 280-megawatt Holstein Solar Project in Texas. 

"Our increasing focus on our 'smart' power plant designs — a hybrid plant that optimizes solar and energy storage to operate as one seamless, intelligent system — is driving the expansion of our footprint in California, Texas, and across the Southwest, and resulted in our first projects with California's Community Choice Aggregators and our first in New Mexico this year alone," Buttgenbach said.
For reprint and licensing requests for this article, CLICK HERE.