LAX Passenger Traffic Continued Slump in January, but Cargo Boomed
Friday, February 26, 2021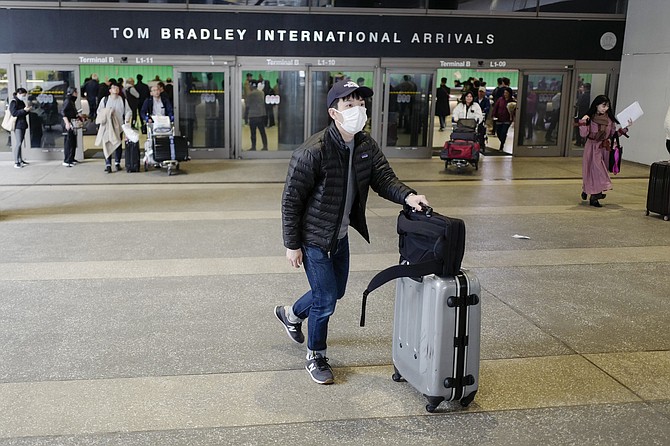 LAX statistics for January continue to tell a tale of two completely different worlds: passenger travel at the airport remains stalled, while the boom in cargo tonnage is accelerating.

The figures released

on Feb. 25

by Los Angeles World Airports, the city agency that operates Los Angeles International Airport, show January passenger traffic plunged 74% from Jan. 2020 levels to 1.72 million, the lowest level since last August.

January typically sees a drop in passengers following the holiday travel season. But this past January also marked the peak of the third surge in Covid-19 cases, which kept many more passengers away from planes.

As has been the case throughout the pandemic, international traffic was more severely impacted, with passenger volume down 83.5% in January to 339,000. On the domestic side, passenger traffic was down 70% in January from Jan. 2020.

According to a Feb. 18 update from LAWA, the month of February was showing some improvement as daily passenger screening counts at Transportation Security Agency checkpoints started to rise in the middle of the month. On some days, according to Board of Airport Commissioners President Sean Burton, passenger counts were only off about 65% compared to the same days in Feb. 2020.

Meanwhile, January's cargo tonnage surged 29% to 223,000 tons from Jan. 2020's level. LAX has for the last six months been the nation's leading hub for imports of personal protective equipment, which were almost non-existent in Jan. 2020.

The year-ago cargo tonnage figure also reflected the beginning of a dramatic drop in imports from China as the first coronavirus wave swept through that country and forced factories to close for several weeks. That helped amplify the extent of the cargo surge in January of this year.
For reprint and licensing requests for this article, CLICK HERE.