Surf Air to Buy Hybrid Engine-Maker Ampaire
Monday, February 22, 2021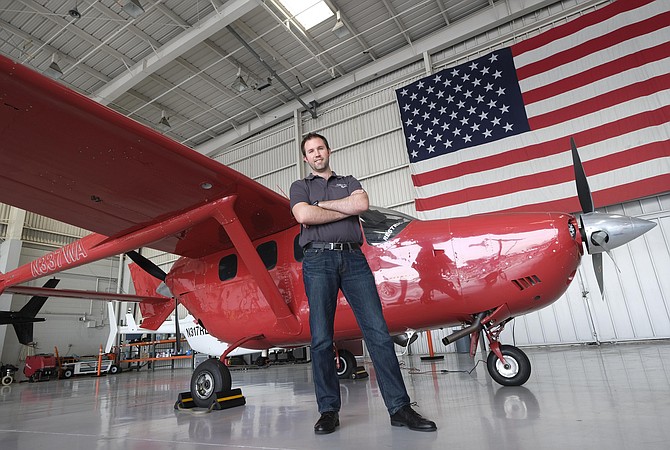 Hawthorne-based private aviation company Surf Air Mobility Corp. is going electric.

Surf Air announced Feb. 18 that it has agreed to buy hybrid electric aviation technology pioneer Ampaire Inc., also based in Hawthorne. Financial details of the transaction were not released, but a Surf Air spokeswoman said the deal was "worth more than $100 million."

Ampaire, which was founded in 2016, has been developing a hybrid-electric powertrain for short-haul aircraft, with one electric engine and one conventionally fueled engine. The company views the hybrid powertrain as an intermediate step toward development of a fully electric aircraft.

Surf Air, which was founded in 2011, is a subscription-based private aviation service. The company initially specialized in flying execs between Silicon Beach and Silicon Valley, but during the pandemic, Surf Air has pivoted toward the upscale leisure market.
 
Monthly subscriptions range from $200 to $3,000, with the highest tier allowing subscribers unlimited flights within Surf Air's route networks in California and Texas.

Surf Air co-founder and Chief Executive Sudhin Shahani said his company's purchase of Ampaire will speed the transition to sustainably powered aircraft.

"Ampaire's hybrid electric powertrain technology brings us closer to the next great shift in air travel: sustainable aviation that's accessible to everyone," Shahani said in the announcement.
 
Hybrid electric-powered engines not only reduce carbon emissions but also have the potential to reduce operating costs by making airplane operators less reliant on the volatile pricing of aviation fuel.

The immediate focus of Ampaire's efforts has been the short-haul flight market, generally flights of fewer than 400 miles, such as flights from Los Angeles to Las Vegas or San Francisco. Current battery technology is not conducive to longer flights as the batteries would weigh too much for the aircraft to fly efficiently.

Ampaire recently completed a monthlong demonstration of hybrid-electric flight with a converted Cessna 337 aircraft. This included several flights of more than 340 miles and durations of up to three hours.

"Working with Surf Air Mobility will allow us to follow the successful path of hybrid electric automobiles and take that model to the sky more quickly," Ampaire Chief Executive Kevin Noertker said in the announcement.
 
Ampaire's focus on flights less than 400 miles fits with Surf Air's market focus on short-haul and regional routes, according to Surf Air President Fred Reid.

"By focusing on shorter, regional routes in the near term, hybrid electric aircraft will completely transform the way we think about how we travel," Reid said in the announcement.
For reprint and licensing requests for this article, CLICK HERE.