SpaceX Raises $850 Million in New Funding Round
Monday, February 22, 2021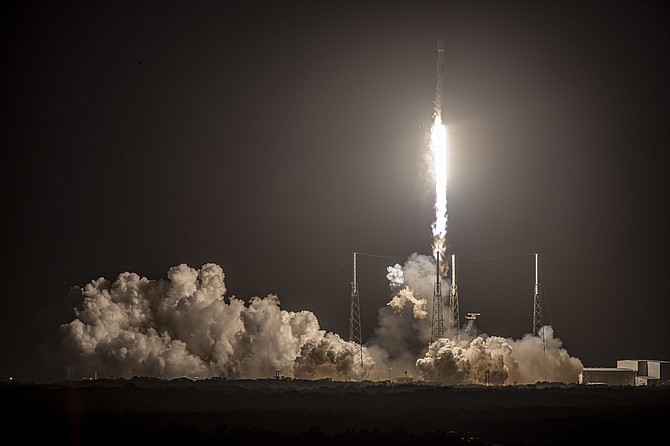 Fresh off an enormous funding round completed over the summer, Space Exploration Technologies Corp. has reportedly raised another $850 million from investors to fund capital-intensive projects like the development of a global broadband network.

According to reports from CNBC and Bloomberg, the funding round valued SpaceX at $74 billion — a significant jump from the $46 billion valuation the company received when it raised nearly $2 billion in August.

In the last 12 months, SpaceX has raised more than $3.3 billion. That funding comes as the company focuses on two of its most ambitious projects: an enormous interplanetary rocket called Starship and a constellation of thousands of satellites capable of providing low-latency broadband service nearly anywhere on the globe.

The latter project, called Starlink, is already being tested in select remote areas of North America. Earlier this month, SpaceX quietly announced it had opened signups for the service to the public in areas where coverage is currently available.

Chief Executive Elon Musk has pointed to Starlink as a potentially lucrative revenue source for the company and even something that might eventually be spun off as a separate, publicly traded business once the satellite-based network is fully established.

Getting to that point, however, will require tremendous investment.
 
SpaceX has been deploying its self-built satellites in batches of 60 at a time. The company has launched more than 1,000 satellites so far but eventually plans to deploy tens of thousands of the small devices in order to offer comprehensive coverage.

At the same time, the company is co
ntinuing its ambitious quest to facilitate human spaceflight to and from Mars.

Key to these efforts is the development of the massive Starship spacecraft, which is designed for lunar and interplanetary expeditions.
 
In recent months, SpaceX has conducted two high-altitude flight tests of the Starship rocket at a test facility it operates in Boca Chica, Texas. Both tests ended in fiery crashes, though Musk said the company had gained valuable data from both attempts that would be used to refine future prototypes.

According to anonymous sources cited by CNBC, investors participating in SpaceX's latest funding round purchased equity in the company at a per-share price just under $420. Some existing investors and company employees also sold shares, CNBC reported.

Musk has steadfastly maintained that SpaceX will remain a private company until its goal of establishing a human presence on Mars has been achieved.
For reprint and licensing requests for this article, CLICK HERE.