Assembled Brands Closes $50 Million Facility
Monday, February 22, 2021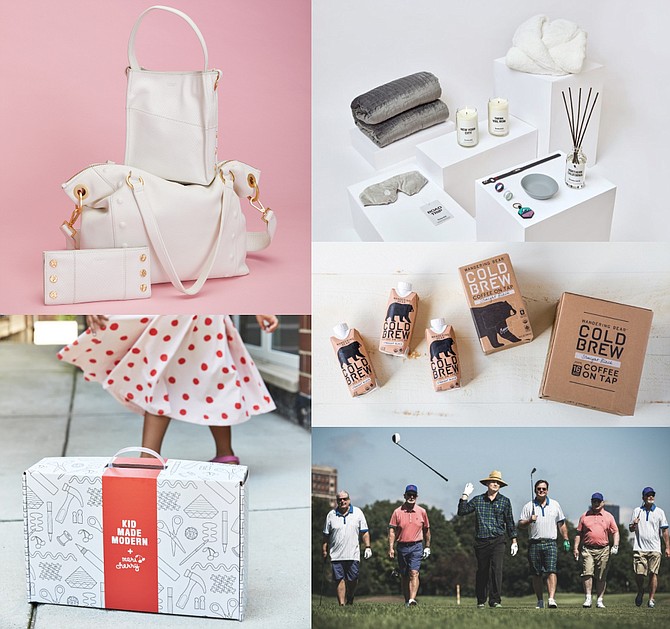 West Hollywood-based Assembled Brands Capital has partnered with downtown-based Oaktree Capital Management to provide $50 million in new funding to Win Brands Group.
 
Win, a consumer products holding company, will use the new funds for future acquisitions.

Assembled Brands provides loans to consumer products companies. Established in 2013 as a consumer products incubator, the company shifted its business model in 2018 following a partnership with Oaktree.
 
This relationship, in which Oaktree provides capital to help fund Assembled's loans, was key to Assembled's new business model, according to company President and Chief Operations Officer Michael Lipkin.

The shift was timed, Lipkin said, to coincide with a predicted change in the consumer products market.

"Our thesis was that there was going to be a renaissance of direct-to-consumer brands going online," he said. "We looked at the existing finance system, and we saw that they weren't ready for it."

Lipkin said that while more traditional lenders usually focus on "backward-looking" data, his firm also focuses on metrics related to future performance when making loans.
 
"We look at the finance metrics of course, but we think these alternative data are just as important," he said.

Lipkin explained that these less traditional metrics include how often a company receives repeat customers, how efficient their advertising spend is and how well they will scale.

This $50 million deal is the first time Assembled has provided a pool of capital to a holding company for the purposes of unspecified future acquisitions.

Assembled has, however, financed several of Win's prior targeted acq
uisitions, including two of its flagship brands — Homesick candles and Qalo silicone rings. Lipkin said Win's success with those two investments helped inform his firm's decision to provide this latest financing vehicle.

"They were really good stewards of the capital," he said. "The synergies of (Win's) platform are more valuable the more assets they have on it … so this (financing) just made sense to us."

Win operates a shared services model that provides functions such as marketing to each of the brands in its portfolio. The economies of scale associated with this model mean that the relative cost savings grow alongside the number of companies using Win's services, Lipkin said.

Lipkin is bullish on the consumer products market and said that the accelerated shift to online during the Covid-19 pandemic will likely only increase the capital needs of companies in the space.
 
He added that "omnichannel" sales, or sales across all physical and digital channels, will also continue to be important despite ongoing pandemic-driven disruptions.
For reprint and licensing requests for this article, CLICK HERE.