HyreCar Completes $29.7 Million Public Offering
Tuesday, February 16, 2021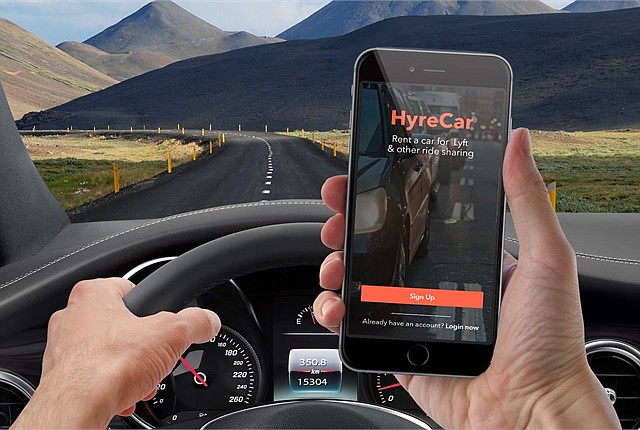 HyreCar Inc., the downtown-based developer of a digital car-sharing marketplace, announced Feb. 16 that it had completed a $29.7 million public offering.
The company said the proceeds would be used to bolster its sales and marketing efforts and to invest in technological development facilitating the expansion of its car-sharing platform.
The offering was announced earlier this month, shortly after HyreCar revealed new partnerships with Texas-based fleet manager AmeriDrive and Florida lender Cogent Bank that the company said would significantly enhance its ability to supply cars to borrowers in key markets.
"HyreCar is now in a position to achieve its goal of being the nation's leader in supplying on-demand vehicles for the mobility industry," HyreCar Chief Executive Joe Furnari said in a statement.
Launched in 2014, HyreCar operates a marketplace platform centered around gig economy workers who need access to vehicles in order to make deliveries or find work with ride-hailing companies like Uber Technologies Inc. or Lyft Inc.
The company's new partnerships and expansion will allow HyreCar to "serve the gig-economy on a national scale," Furnari said.
High vehicle utilization rates allowed the company to sustain a 50% growth rate in 2020, according to Furnari. The company had just over 3,000 vehicles in its fleet, he said, though the partnership with AmeriDrive could add to that number significantly.
Separately, HyreCar last week announced a partnership with Santa Monica-based TrueCar Inc., which will give HyreCar users the ability to purchase vehicles using TrueCar's auto pricing tools.
In its recent public offering, HyreCar set an $11.75 per-share price for more than 2.5 million shares of common stock in the company. HyreCar's stock was trading at $12.37 per share when the market opened Feb. 16.
For reprint and licensing requests for this article, CLICK HERE.