Disney Tops Earnings Expectations Thanks to Streaming
Monday, February 15, 2021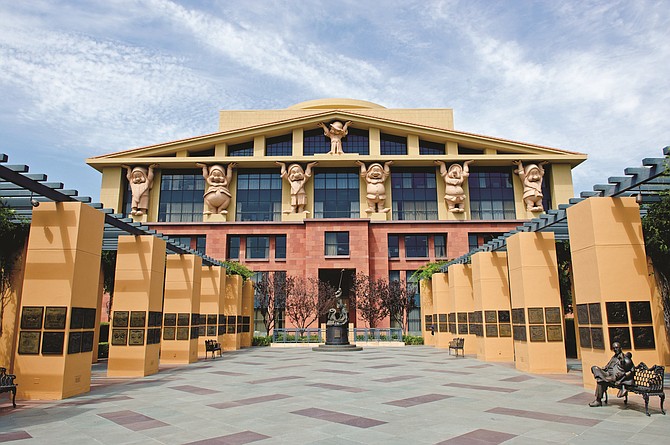 Walt Disney Co.'s shift to a streaming-first approach provided a much-needed lift for the company's fiscal first quarter.

Paced by a surge from Disney Plus — the streaming service added 21.9 million viewers in the quarter to reach 94.9 million total subscribers — the Burbank-based entertainment giant surprised analysts with better-than-expected results.

Gains from the streaming business helped offset struggles by other divisions in the company that continue to be hit hard by the coronavirus, such as theme parks, theatrical film releases, cruise ships and live events.

Wall Street had lowered expectations ahead of Disney's latest earnings because of the impact from the Covid-19 pandemic.
 
The largest public company in Los Angeles said in a Feb. 11 earnings call that it brought in $16.3 billion in revenue for the fiscal quarter, down 22% from $20.9 billion in the same period the year before.
 
Analysts had expected a drop in revenue of 23.6% year over year, according to Yahoo Finance. It was the company's third consecutive drop in quarterly revenue.

Disney reported adjusted earnings from continuing operations of $0.32 per share, a drop of 79% compared to $1.53 per share in the first quarter of fiscal 2020.
 
"In spite of the challenging circumstances we have faced with Covid over the past year, these results reflect the strength of our brands and experiences, as well as our ongoing commitment to operate our businesses efficiently," Christine McCarthy, Disney's chief financial officer, told analysts.
 
Disney made $3.5 billion in revenue from direct-to-consumer services during the period, up 73% from $2 billion generated by the business in the previous quarter.
In October, the company announced a change in strategy to focus on streaming and put more investment into its direct-to-consumer division.
 
Disney Plus, which launched in November 2019, rocketed into a prominent position in the streaming race, rivaling established platforms such as Netflix Inc. and Amazon.com Inc.

The season two finale of LucasFilm Ltd.'s "The Mandalorian" on Disney Plus topped Nielsen's streaming rankings, drawing in 1.3 billion minutes of viewing time.

Across the company's direct-to-consumer services, Disney surpassed 146 million paid subscribers. McCarthy said it will no longer release its subscriber numbers in earnings statements.
 
"We've been especially pleased with the success of our direct-to-consumer business, and our recent strategic reorganization has enabled us to accelerate the company's pivot towards a DTC-first business model and further grow our streaming services," said Disney Chief Executive Bob Chapek.
 
As most of the company's divisions struggled amid the pandemic, Disney implemented cost-cutting measures. The company laid off more than 20,000 theme park workers and axed bonuses for its top executives. 
For reprint and licensing requests for this article, CLICK HERE.