Creative Office Campus to Open in El Segundo This Summer
Monday, February 15, 2021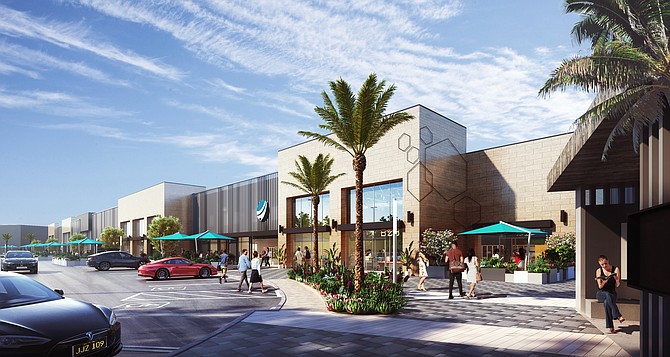 Federal Realty Investment Trust, which has local offices in El Segundo, is bringing creative office space to the South Bay.

The company's latest project, The Collection, will have six office suites — with private entrances, patios with Wi-Fi and outdoor spaces — in a former retail space on Pacific Coast Highway. The 48,000-square-foot campus is expected to open this summer.

"This is a new kind of creative office space intended for the world's most innovative concepts, offering an inviting and cooperative space that benefits not only the companies that reside here but the surrounding community as a whole," Jeff Kreshek, senior vice president of West Coast leasing at Federal Realty Investment Trust, said in a statement.
 
"The companies we're targeting match well with our brand culture — they are the innovative, sustainable, forward-thinking companies grabbing people's attention with bold objectives and inventive ideas," he added.

A big chunk of the project has already been leased to beauty companies.

Lady Gaga's makeup brand, Haus Laboratories, is leasing nearly 16,000 square feet.
"The office will be an innovative space for us to chart out what's next for Haus Labs, located in a bustling neighborhood that allows us to work alongside our target shoppers, so we can identify what they are looking to see from us next," Ben Jones, chief executive of Haus Laboratories, said in a statement.

Ideation Beauty will occupy 11,000 square feet of office space at the campus for its U.S. headquarters.
 
El Segundo, once known for its Chevron refinery and aerospace companies, is now home to a more diverse array of industries.

And the city's office product has seen rental increases. In the fourth quarter of 2020, the asking rate for Class A office space was $4.43 a square foot, up 45 cents in two years, according to data from Jones Lang LaSalle Inc.
For reprint and licensing requests for this article, CLICK HERE.