BeachBody to Go Public in $2.9 Billion SPAC Deal
Monday, February 15, 2021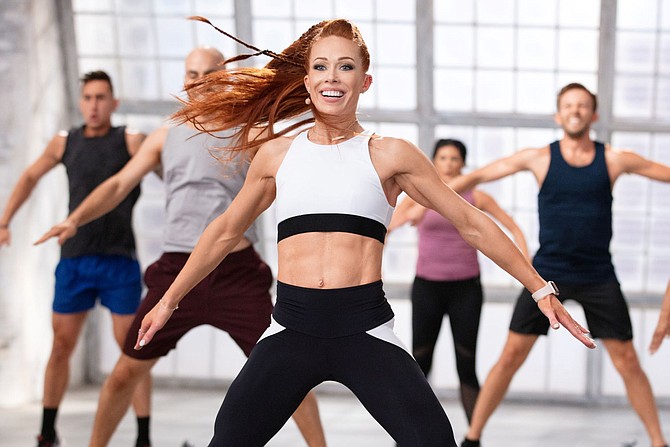 Beachbody Co. Group, a fitness and nutrition company based in Santa Monica, plans to go public in a three-way special purpose acquisition company, or SPAC, merger.
Beachbody will merge with Forest Road Acquisition Corp. and home-fitness business Myx Fitness Holdings in a transaction that values the combined companies at $2.9 billion.
The new company will list on the New York Stock Exchange under the ticker BODY following the transaction's anticipated close sometime in the second quarter of this year.
The Forest Road SPAC will bring $300 million to the deal from its SPAC public offering last fall. A private placement in public equity, or PIPE, investment will add an additional $225 million from institutional investors, including Fidelity Management & Research Co. and Fertitta Capital.
All told, the companies say the deal will add approximately $420 million in cash to the combined business' balance sheet.
Beachbody's business model is somewhat more complex than a typical fitness company's. It currently operates two at-home fitness platforms, Beachbody on Demand, branded "BOD," and Openfit, which sell subscriptions to online fitness classes.
The company also sells weight loss supplements such as its "Shakeology" nutrition shakes.
Additionally, Beachbody oversees a network of social media "coaches" in a multilevel marketing arrangement that the company says helps provide "motivation and accountability to help customers achieve and maintain healthy results."
BeachBody co-founder and Chief Executive Carl Daikeler said recent developments in the fitness industry helped spark the drive to take his two-decade-old company public.
"Sixty-two million people in North America were shut out of their gyms (because of Covid-19)," Daikeler said in an interview. "An entire audience that would normally probably dismiss in-home workouts because they love their gyms were now in the market."
Daikeler said the shift to digital, at-home fitness during the pandemic has made evolving critical to a fitness company's survival. It also, according to Daikeler, has created significant opportunities for those companies that can adapt.
"The pandemic unlocked that," he said, "but it's not returning to the old normal anytime soon."
Beachbody's customer base grew rapidly during Covid-related lockdowns, according to Daikeler, reaching 2.6 million paid digital subscribers this month. The business generated $880 million in revenue last year and expects to hit $1.1 billion this year, according to Daikeler.
The company's soon-to-be added partner, Myx, is an online fitness startup established in 2016. It sells stationary bicycles and online fitness classes in a model similar to competitor Peloton. Since launching its platform to the public last year, Myx has sold more than 27,000 bicycles and generated $30 million in revenue, according to Daikeler.
For reprint and licensing requests for this article, CLICK HERE.