City of Hope Receives $100 Million Gift
Friday, February 12, 2021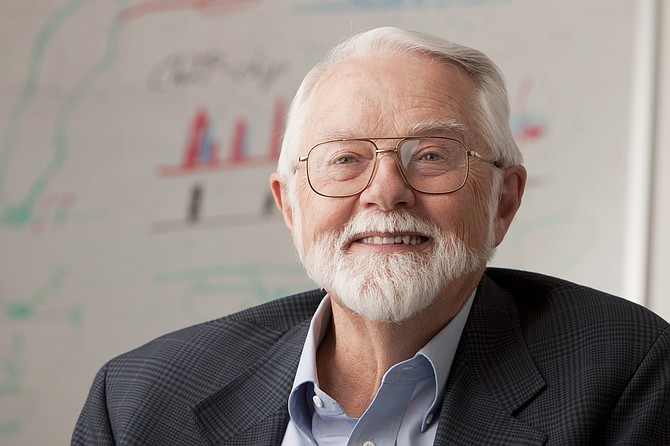 Duarte-based cancer and diabetes research and treatment center City of Hope has received a $100 million donation from one of its research pioneers, Arthur Riggs.

City of Hope, which announced the donation Feb. 11, has renamed its diabetes research center in honor of Riggs.

A multiple patent holder, the 81-year-old Riggs has been a researcher with City of Hope since 1969. For much of that time he has been director of the the center's Diabetes and Metabolism Research Institute.

Riggs developed the technology that led to the first synthetic human insulin, a breakthrough that enabled mass production of insulin treatments for people with diabetes.

He also developed recombinant DNA technology capable of producing human monoclonal antibodies that are the foundation of modern treatments for diabetes, cancer, autoimmune diseases, blindness and a host of other diseases. Some of the drugs that were developed with this technology include Herceptin, Rituxan and Keytruda.

Riggs has amassed hundreds of millions of dollars from these and other patents. He has
given roughly $310 million back to the City of Hope
, including the $100 million January donation.

Until now, Riggs has given the money anonymously, but, according to the City of Hope announcement, he chose to go public with his donation "in the hope of encouraging other donors to join City of Hope's fight against diabetes and cancer, especially at a time when new therapeutic discoveries are needed more than ever."

After Riggs' latest donation, the City of Hope's board chose to put his name on the institute he has led.

"Arthur Riggs is a true visionary and a scientific giant," Robert Stone, City of Hope's chief executive, said in the announcement. "Dr. Riggs has been essential to the institute's growth and accomplishments over five decades, as a researcher, discoverer, mentor and major donor. His contributions to biomedical research have transformed the lives of countless people living with serious diseases and his mark on City of Hope is an indelible one that will continue on in the institute that now bears his name."

Riggs said in the announcement that his research goal has been to eliminate diabetes as a human disease.

"I came to City of Hope because the environment here offers exactly that — hope for people with diabetes, cancer and many other serious diseases," Riggs said. "I believe in the promise of our work at City of Hope so strongly that one day, probably sooner than most think, we'll create a world without diabetes. Yet, we will realize the full potential of this important work only through the generosity of many other donors who will choose to join us."
For reprint and licensing requests for this article, CLICK HERE.