Starburst, UCLA Launch Aerospace Accelerator
Tuesday, February 9, 2021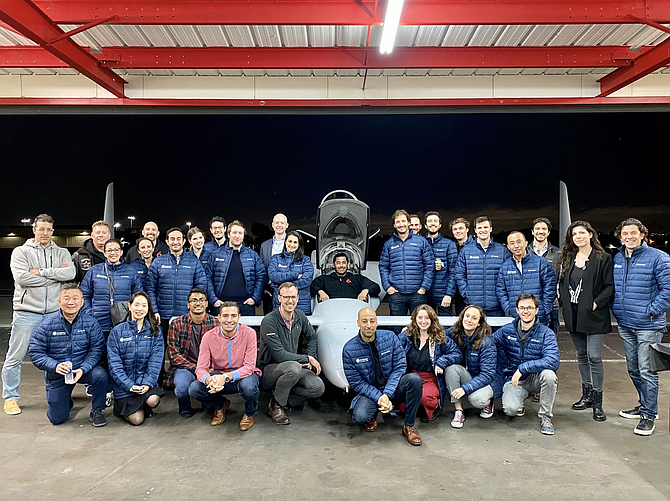 Los Angeles has long been a hub for the aerospace and defense industry, and a new mentorship program for fledgling companies aims to continue that legacy.
Starburst Aerospace and UCLA on Feb. 9 announced the launch of SCALE Aerospace Ventures, a startup accelerator and "innovation hub" for companies starting out in the aerospace field.
The program is funded through a $1.4 million grant from the U.S. Economic Development Administration and is now seeking applications from interested entrepreneurs.
Participants will spend 13 weeks attending lectures and workshops while receiving mentorship and guidance from experts in the aerospace field, according to Starburst.
Starburst, which in 2015 opened offices in El Segundo, already operates an aerospace accelerator open to applicants around the globe. The  SCALE program, however, will be focused on companies operating in Los Angeles or willing to relocate to the area.
"There is no better geography in the world to capitalize on the growth of engineering talent spinning out breakthrough technologies backed by record-breaking investments than here in Southern California," Starburst co-founder Van Espahbodi said in a statement. "Starburst and UCLA will continue to raise the bar for businesses to emerge and compete in a rapidly changing market." 
Unlike many other accelerator programs in Los Angeles and beyond, SCALE will not require participating entrepreneurs to trade equity in their companies for mentorship and introductions to influential figures in the industry.
Founders also won't receive funding, as the accelerator is focused on building connections between startups and established aerospace businesses, as well as UCLA researchers.
Starburst said program participants should be companies in the pre-seed or seed funding stage of startup development and might later be able to participate in the global accelerator program for companies further along in terms of funding.
The first session will begin in May and will be conducted remotely due to the Covid-19 pandemic, though Starburst said it hopes to eventually conduct the SCALE program in person.
For reprint and licensing requests for this article, CLICK HERE.