BloomNation Adds Pizza, Liquor Delivery Businesses
Monday, February 8, 2021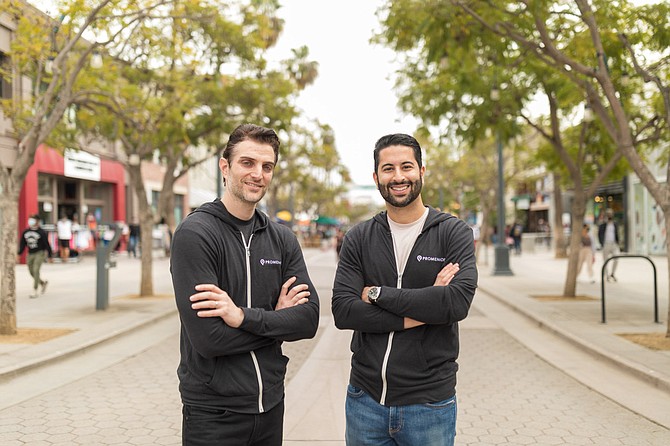 With the pandemic accelerating ecommerce sales nationwide, the founders of online flower marketplace BloomNation are broadening their business and launching new digital services for pizzerias and liquor stores.

Farbod Shoraka and Gregg Weisstein announced Feb. 3 that they had formed a new company called Promenade Group Inc., which will serve as parent company to BloomNation and newly launched businesses Dig-In and Swigg.

The two latter brands will work with small businesses to set up online shopping options for pizza deliveries and liquor sales.

"We saw a lot of similarities between flower delivery and pizza delivery," said Weisstein, who serves as the company's chief operating officer. "We started reaching out to pizza shops, and shortly after, liquor stores. There was a need, and pizza, flowers and liquor go well together."
 
Promenade has already raised $11 million in a Series B funding round led by B. Riley Venture Capital. The company said the funding will be used to expand its team of employees and to facilitate development of its new brands.

"We've been doing this a long time in the floral space," Weisstein said. "On the other verticals, we have a long way to go in terms of getting to the same place where we're able to have the same impact."

BloomNation launched in 2011 as an internet marketplace for florists similar to the one created by ecommerce company Etsy Inc. Since then, BloomNation has built on and expanded the digital services it offers to small businesses, including website design and marketing.

Shoraka, the company's chief executive, said BloomNation's growth has been consistently guided by the needs of the vendors who use the company's platform.
A former investment banker, Shoraka started the company after seeing his aunt struggle to grow her Irvine-based flower business using existing services like 1-800-Flowers.

"She didn't really understand how to get online or create her own demand," Shoraka said. "Foot traffic was dying, and she was relying more on brokers. She said it just wasn't profitable."

BloomNation has set itself apart from other services by giving florists the opportunity to differentiate themselves from competitors and build customer loyalty. Bouquet buyers can make purchases through the company's marketplace or directly through a florist's website where the sale is processed through BloomNation's platform.

It's that model that Shoraka and Weisstein aim to apply to liquor and pizza sales with Swigg and Dig-In.
 
Shoraka said many pizzerias have already incorporated delivery services into their business model and don't need to rely on third-party delivery providers like Uber Technologies Inc.-owned Postmates.
 
On the flip side, customers may want to order online from a specific restaurant without having to download a new delivery app.

"It's frustrating for me when I know the place I want to order from, but it's 10 times harder to order directly from them," Shoraka said. "We're trying to make that gap between ordering directly from them and going to Postmates become immaterial."

Shoraka and Weisstein said they decided to launch Swigg and Dig-In as separate brands in order to stay focused on the specific needs of the businesses using those services.
 
The newly formed parent company overseeing the brands is named for the Third Street Promenade, where BloomNation's headquarters is located.

Promenade's success expanding BloomNation's concept into new ecommerce categories will be dependent on its ability to successfully grow online sales for the businesses it works with, said Shoraka.

"We don't start with, 'How can we as a company make more money?'" he said. "Everything is about how to grow the small businesses and bring their customers more value, so they come back more often."
For reprint and licensing requests for this article, CLICK HERE.