Metro CEO Washington to Step Down in May
Thursday, February 4, 2021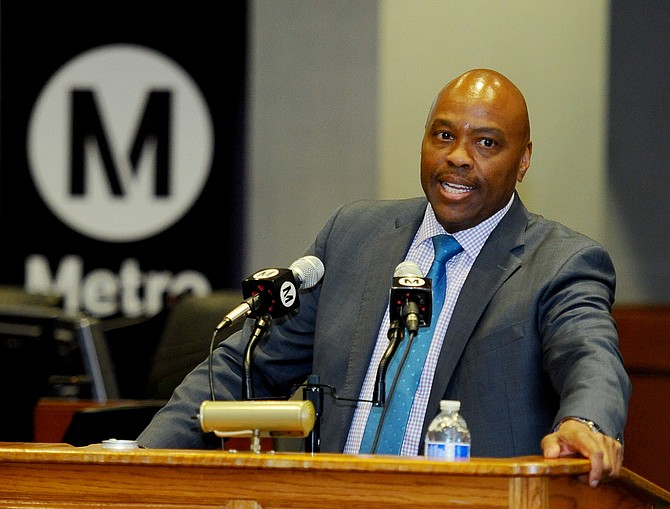 Metro Chief Executive Phillip Washington plans to step down in May after six years leading the regional transit agency through a rail building boom, Metro's governing board announced Feb. 3.

Washington, 63, had previously informed the Los Angeles County Metropolitan Transportation Authority board that he did not intend to seek a new or extended contract when it expires in May, but the news was only made public on Feb. 3.

He gave no indication of any future plans, including whether he might seek a position in the administration of the new President Joe Biden. He had led the Biden transition's transportation review team.

Los Angeles Mayor Eric Garcetti, who also serves as Metro's board chair, said the board would begin a national search for a successor. No interim chief executive was immediately named.

Washington gave a brief statement in the announcement, providing little indication of any specific reason for his decision to let his tenure end when his contract expires in May.

"It has been my distinct pleasure and absolute honor to serve and lead Metro's nearly 11,000 employees for the last six years," Washington said in his statement. "I leave with great satisfaction knowing that working together we have improved mobility and increased access to opportunity for all residents of L.A. County, and weathered the most devastating health crisis of the past century. We have quickened the sense and pace of public service and left L.A. County's mobility space better than it was."

The first Black chief executive this century to lead the agency, Washington has administered a $7 billion budget and overseen nearly $20 billion in capital spending. He achieved some successes, notably guiding construction of five rail lines and helping secure passage of the Measure M sales tax measure in 2016 that is expected to generate as much as $860 million per year in revenue for Metro for several decades.

But ridership on buses declined precipitously on his watch, and the workhorse bus system continued to deteriorate. And work on one rail project, the Crenshaw-LAX line, encountered repeated delays, with the opening now set for late this year, after his departure.

Over the past year, Washington has had to grapple with the impact of the Covid pandemic, which slammed vital sales tax revenue and forced Metro to institute strict sanitation and safety measures.

He will leave the transit agency with two major initiatives on the drawing board that will be up to his successor to implement: an overhaul of the bus system and the eventual elimination of fares for Metro buses and trains.

Garcetti praised Washington's accomplishments during his tenure.
 
"Phil Washington has been a visionary leader, reimagining our transit network and steering our region toward an era of generational growth and lasting progress," Garcetti said in the announcement. "With Phil at the helm, Metro had a clear direction, strong steward, and champion for Measure M. He leaves this agency much better than he found it, with an expanding public transportation system that remains a force for sustainability, equity, jobs, workforce development and shared prosperity across the L.A. area."

For reprint and licensing requests for this article, CLICK HERE.