SpaceX Test Flight Ends in Another Crash
Tuesday, February 2, 2021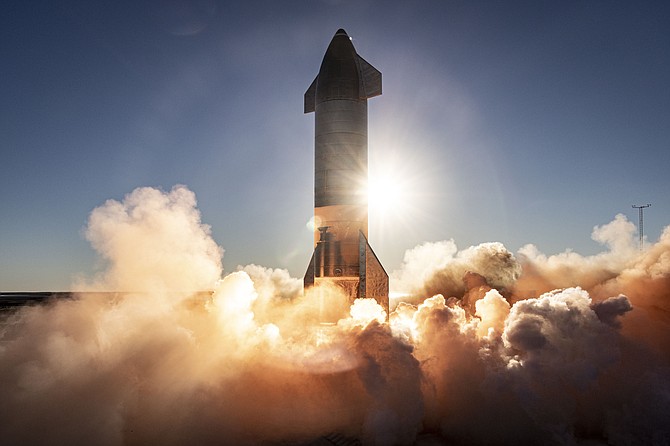 Space Exploration Technologies Corp. lost another prototype of its Starship rocket Feb. 2 when a test flight of the enormous spacecraft ended in a crash landing.
It was the second high-altitude test for the Starship rocket, which is designed for lunar voyages and interplanetary space travel.  
A test conducted in December ended in a fiery explosion, but the company said it had gathered valuable data that would be used to refine future iterations of the rocket.
SpaceX again failed to stick the landing for the second consecutive test. The vehicle came down slightly lopsided and exploded on impact as the company attempted to bring it safely back to the launch pad at its testing site in Boca Chica, Texas.
"We've got a lot of good data on flap control, and again, we've just got to work on that landing a little bit," principal integration engineer John Insprucker
said
during a webcast of the test flight.
Chief Executive Elon Musk, who quickly tweeted an enthusiastic reaction following the December test flight, said prior to the latest test that he was taking a break from Twitter.
Insprucker said the flight appeared to be going smoothly up until the very end.
"This is a test flight," he said. "We've got a lot of data and the primary objective, to demonstrate control of the vehicle in the subsonic reentry, looked to be very good. We will take a lot out of that."
SpaceX has already assembled a new Starship prototype on another launch pad it operates at its Boca Chica facility and appears eager to continue testing.
The Hawthorne-based company had for weeks been seeking approval from the Federal Aviation Administration for the test flight conducted Feb. 2.  
An FAA spokesperson told the Washington Post that the company had launched its December test flight without a public safety waiver that the agency had earlier denied. The FAA eventually approved corrective actions taken by SpaceX just prior to its latest launch.
For reprint and licensing requests for this article, CLICK HERE.