SpaceX Plans to Launch All-Civilian Crew
Monday, February 1, 2021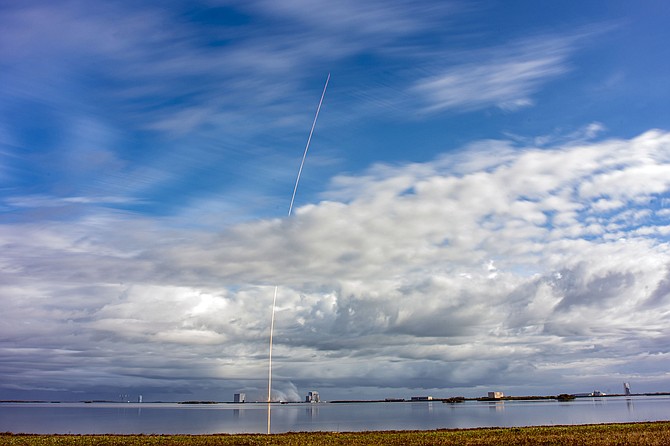 It's been less than a year since Space Exploration Technologies Corp. launched its first crewed mission, and the Hawthorne-based company is already planning a new mission with a crew entirely made up of civilians.
SpaceX announced Feb. 1 that it aims to launch a mission in the fourth quarter of 2021 in which four nonastronaut crew members will be sent into Earth's orbit for a multiday excursion.
The rocket manufacturer has long planned to offer civilians the opportunity to travel aboard its launch vehicles, and the company last year reached agreements with space tourism companies Space Adventures Inc. and Axiom Space Inc. to launch paying customers out of Earth's atmosphere.
The all-civilian mission will be led by Jared Isaacman, co-founder and chief executive of payment processing company Shift4 Payments Inc.
Isaacman purchased all four seats aboard the launch vehicle, but will donate three of them — including two which will be awarded in a sweepstakes-style event to entrants who either make a donation to St. Jude's Children's Research Hospital or start an online store with Shift4 Shop, an ecommerce site operated by Shift4 Payments.
In a statement, Isaacman said he hoped "to use this historic moment to inspire humanity." 
SpaceX said the mission will be the first in history with an all-civilian crew. The company launched its first two crewed missions in 2020, transporting astronauts with NASA and the Japan Aerospace Exploration Agency to the International Space Station.
In a statement, SpaceX said the civilian mission would enable "access for everyday people who dream of going to space." 
The company said members of the crew would travel aboard one of the company's Crew Dragon capsules and SpaceX would carefully monitor the status of the flight from its mission control center.
According to SpaceX, participating crewmembers will receive "commercial astronaut training" and will go through stress testing, learn how to operate in zero-gravity and participate in emergency preparedness training and mission simulations.
For reprint and licensing requests for this article, CLICK HERE.