Orthodontics Firm Byte Is Acquired for $1 Billion
Monday, February 1, 2021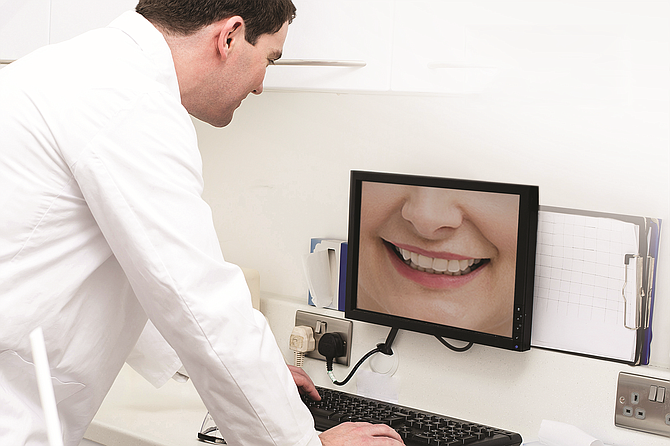 Santa Monica-based direct-to-consumer orthodontics company Byte has been acquired by Charlotte, N.C.-based dental products giant Dentsply Sirona Inc. in an all-cash deal valued at $1.04 billion.

Under terms of the deal, which closed on Dec. 31, Byte's headquarters stays in Santa Monica and existing management remains intact, including Neeraj Gunsagar as chief executive.
 
A Byte spokeswoman confirmed that no layoffs were planned as part of the acquisition.

Dentsply, which is publicly traded on Nasdaq, announced the acquisition Jan. 4.

Byte was founded in 2017 by serial entrepreneurs Scott Cohen and Blake Johnson as a direct-to-consumer orthodontics company. It began operations in January 2019 and grew quickly.
 
The coronavirus pandemic provided a major boost for the company since Byte's process does not typically involve office visits. It is projecting revenue of about $200 million for 2020.

Byte customers seeking orthodontics receive home dental impression kits by mail and send their completed impressions back to the company. The impressions are then passed along to company labs to make teeth alignment products that are then mailed to customers.
 
At various points in the process, the customer consults online with one of the approximately 200 dentists in Byte's teledentist network.

All this costs customers a subscription fee of about $85 per month, which allows customers to avoid out-of-pocket lump-sum charges for orthodontics that can range into the hundreds or even thousands of dollars.

Byte initially was focused solely on the U.S. market but last year expanded to Australia.
 
Gunsagar said Byte last year was actively seeking a strategic partner to expand its reach.
 
"Dentsply Sirona was the perfect partner as they are the largest dental equipment supplier in the world," Gunsagar said in an email. "(Dentsply was) looking to help their dentist customer base attract new and incremental consumers in the future —something that Byte was extremely successful with through their direct-to-
consumer model."

Dentsply, which was founded in 1899, has approximately 15,200 employees. It posted 2019 revenue of $4 billion and had a market cap on Jan. 27 of $12.1 billion. More than 40% of the company's sales come from its dental consumable products division, which includes teeth aligners.

Gunsagar said Byte will be able to use Dentsply's capital base to continue expanding its direct-to-consumer model for orthodontics, both within the United States and internationally.

"Our mission has always centered around improving oral care for consumers across the globe," he said.
For reprint and licensing requests for this article, CLICK HERE.