LABJ Insider: Getting a Charge Out of Fisker
Monday, February 1, 2021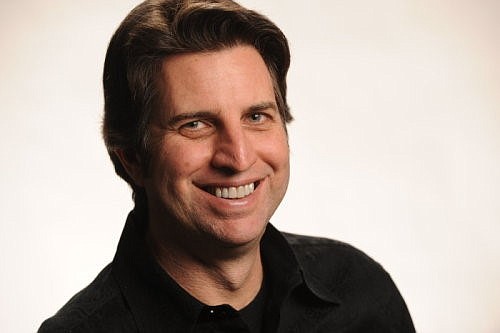 If you haven't yet thought about making the move to an electric vehicle, you probably just haven't had a chance to listen to Henrik Fisker.

The EV veteran — he rolled out his first Fisker Automotive vehicle in 2008 and launched Fisker Inc. in 2016 — is equal parts innovator and evangelist.
 
During a recent call, Fisker's enthusiasm was contagious, and his energy, boosted by the arrival of an eco-friendly White House, was substantial.

"I really feel like we're standing in front of this inflection point where EVs are going to take off," Fisker said. "When I look at the global stage, EVs are still only a percentage of sales of vehicles. But I really have a sense that we're about to take off, and with the new administration coming in, that puts extra focus on pushing EVs."

Fisker, whose company recently moved into new offices in Manhattan Beach but remains almost fully remote, is driven in large part by the green benefits of EVs — a belief that was bolstered by the arrival of the pandemic.

"You need a certain momentum for this to be serious, and one of things that made me feel really good was during the start of Covid last year when all streets were empty," he said. "It was quiet, clean and beautiful. China could see blue skies. There were fish back in Venice, Italy. We can grab this momentum. We can now truly make a difference, and we've seen that it works. We can move the environment in the right direction."

Of course, Fisker is also a realist. He recognizes that EVs aren't a panacea without a substantial support system, including easy and widespread access to charging stations. And he sees the need for government to play a major role.  

"The government needed to build the infrastructure for (gas-powered) cars, and I don't see that as any different for building out a charging infrastructure," Fisker said. "In Germany, there's a law that any gas station has to have at least one charger. In Norway, 50% of all new cars are electric, and they can park free and drive in bus lanes. There's a lot that can be done by the government to help America take the lead in this new technology."

Fisker also looks at the EV future from the driver's viewpoint. "When you buy your first gas car, you never think about where am I going to find a gas station," he said.

The Fisker Ocean, the first model from Fisker's current enterprise, is due in 2022 at a starting price of $37,500. According to Fisker, the company is accepting a steady stream of advance orders, and he plans to double the size of his team this year to about 250 employees.

"In L.A. you can feel it. Everybody who starts an EV company wants to come here. We have the most talent here. That's the advantage we have in California, and you can feel that everything is heating up." 
For reprint and licensing requests for this article, CLICK HERE.