Rocket Lab to Acquire Space Solar Power Products Company SolAero for $80M
Wednesday, December 15, 2021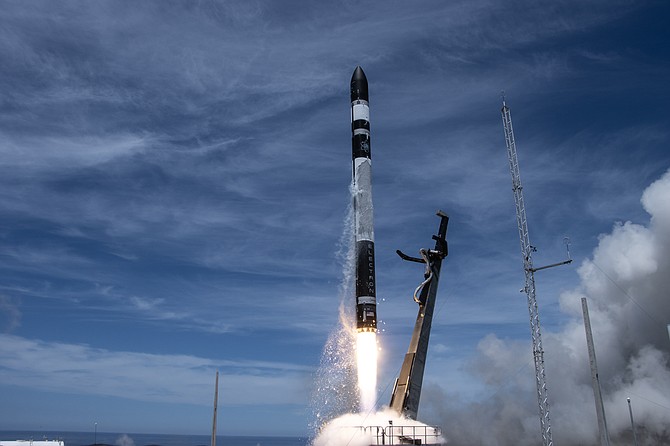 Long Beach-based rocket launch company Rocket Lab USA Inc. announced Dec. 13 that it has agreed to acquire Albuquerque, N.M.-based space solar products company SolAero Holdings Inc. for $80 million in cash. The acquisition is expected to close in the first quarter of 2022.

SolAero Holdings is one of only two companies that produce high-efficiency, space-grade solar cells in the United States; the other is Spectrolab, a subsidiary of Chicago-based Boeing Co.
 
Space solar cells, also known as space solar panels, are used to power satellites, some spacecraft and other space-based facilities such as the International Space Station and the Hubble Space Telescope. Like their Earth-based counterparts, space solar panels collect energy from the sun and convert it into electricity to provide power and propulsion. One advantage in space: The solar panels generally don't spend long periods in shadow, unable to produce power.

SolAero Holdings' space solar panels have been used on NASA's Mars Insight lander and Parker Solar Probe, among other spacecraft.

Rocket Lab is one of the major rocket launch companies in the United States; on Dec. 9 it launched its 108th and 109th satellites into orbit for its client, geospatial intelligence company BlackSky Technology of Herndon, Va. Rocket Lab also makes spacecraft components and provides orbital management services.

By merging with Rocket Lab, SolAero hopes to use Rocket Lab's resources and manufacturing capability to boost the production and efficiency of its space solar cells. Rocket Lab, in turn, plans to use SolAero's improved solar space cells to provide power to allow its customers to have their satellites perform more tasks in orbit.

"SolAero has established itself as a premier provider of solar technologies, enabling trailblazing missions that have expanded scientific horizons and advanced commercial space," Peter Beck, Rocket Lab's chief executive, said in the deal announcement. "By combining our innovative teams, industry-leading technologies, and strong resources, we can advance space exploration and enable our customers to push the boundaries of what's possible in orbit."

Under the deal, SolAero Chief Executive Brad Clevenger will stay on to lead the SolAero team at its production facility in Albuquerque.

The SolAero merger is Rocket Lab's third acquisition deal announced this year, following the acquisition of Littleton, Colo.-based space software company Advanced Solutions Inc. in October, and Silver Spring, Md.-based spacecraft separation systems company Planetary Systems Corp.; the latter deal was completed earlier this month.
For reprint and licensing requests for this article, CLICK HERE.