MedMen Raises $100 Million, Tilray Buys Stake
Monday, August 23, 2021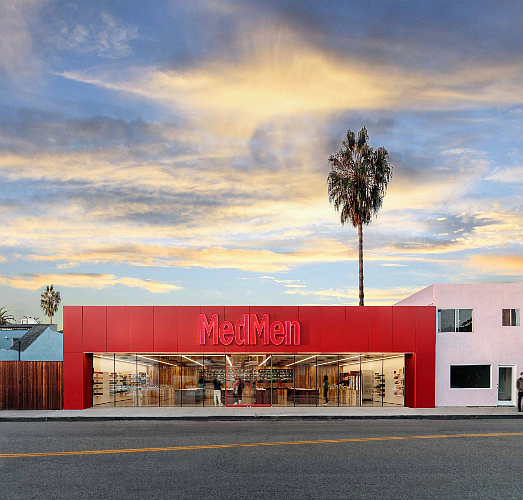 Culver City-based cannabis retailer MedMen Enterprises Inc., which has struggled financially for several years, just received a lifeline.
 
In two separate announcements, MedMen outlined plans to boost its balance sheet for growth after clearing up a messy debt situation.
 
In the first announcement, MedMen negotiated a partial out to a stalwart investor that helped MedMen when it first faced a severe cash crunch a few years ago.

Canadian cannabis company Tilray Inc. and select investors bought $165.8 million of notes and warrants from funds affiliated with Santa Monica-based Gotham Green Partners, which collectively tossed in a $200 million-plus credit line to help MedMen get its financial footing two years ago.

Tilray is essentially buying 68% of the existing notes and warrants held by Gotham Green and others, with the latter still retaining a significant chunk of the remainder. Tilray's new position in the company gives it about 20% of MedMen's equity.
 
"It's a tremendous outcome for us," said Tom Lynch, MedMen's chief executive. "Canadian companies are really restricted as to what they can actually do here. So, I think they found a creative entry point into the U.S. MSO (multistate operators) space. It's probably about as far as they can go right now."

In the second announcement, Toronto-based Serruya Private Equity bought $100 million worth of MedMen shares, or units as they are known in Canada where MedMen trades on the Canadian Securities Exchange.
 
The $100 million in proceeds from the private placement will allow MedMen to expand operations in markets such as California, Florida, Illinois and Massachusetts, and identify and accelerate growth opportunities across the U.S.

The company has 26 dispensaries with 15 more in various stages of opening over the next six months. The Serruya investment helps pay for this expansion and provides gunpowder for other opportunities MedMen is considering, Lynch said.
For reprint and licensing requests for this article, CLICK HERE.