Leap Helps Ecommerce Brands Open LA Storefronts
Monday, August 23, 2021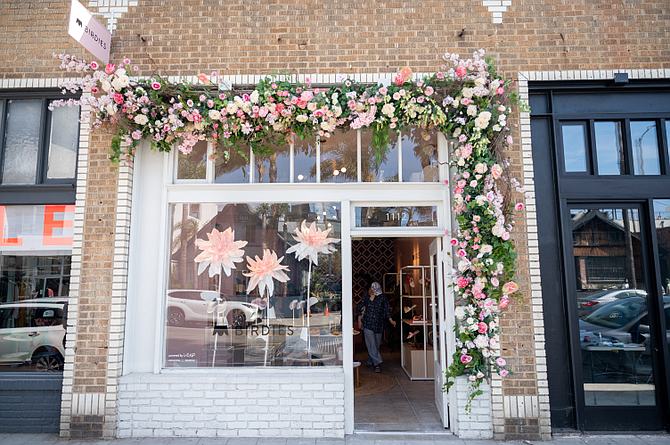 Chicago-based Leap Services Inc. is jumping into the Los Angeles market with five signed leases.
 
The company, which handles real estate operations for ecommerce retailers opening brick-and-mortar locations, started making deals in L.A. a few weeks ago. Its first batch of leases includes a Birdies store at 1112 Abbot Kinney Blvd. in Venice and a storefront on Melrose slated to open in September.
 
"We're really excited about the potential in the L.A. market," Amish Tolia, Leap Services' co-chief executive, said. "It's a very, very strong retail market where a number of the cities (in Los Angeles County) have strong retail dynamics and strong shopping corridors."

Leap Services was founded in 2018 and has since grown into a platform to "help the next generation of brands roll out and scale their retail stores," Tolia said.

He added that the company's typical customer is an online brand that wants to complement its ecommerce growth with physical locations.

A lot of these brands, Tolia said, know they want to scale up their operations but don't know how.

"Their core competency isn't necessarily running retail store locations," he said.
And that's where Leap comes in.

Customers can use Leap to build an infrastructure for their brick-and-mortar stores. Once they tell Leap about their needs, Leap will look at potential locations. Clients must commit for a minimum of one year.

"Once they chose a location, they can leverage our tools and our platform and capabilities to execute on one store location or additional locations," Tolia said.

In addition to finding a storefront, Leap will handle design and construction, and staff the store.

"All they really need to do is provide product," he said.

Leap operates not under a management contract but a platform agreement. It takes a surcharge of about 10% and a cut of 5% to 20% of a store's sales.

For now, Leap waits to hear from a company to start scouting real estate, but eventually, Tolia said, the company aims to have a list of available spaces before a new client reaches out.

"As we grow our fleet of locations, naturally, over time as we continue to sign more locations, we then have the ability to use those locations, whether it's for the current brand in those locations or other brands," he said.

Tolia said the company is "adding locations fairly quickly in the L.A. market."
Leap doesn't have a physical office in the area, but its target markets include West Hollywood, Century City and Newport Beach.

By the end of the year, Tolia said he expects to have eight to 10 storefronts up and running in the greater L.A. area.

"We're very excited about our foray and entrance into Southern California. We intend to do a lot more work there because there are phenomenal shopping corridors," he said. "We feel encouraged that L.A. is going to be hopefully home for quite some time."
For reprint and licensing requests for this article, CLICK HERE.