LABJ Insider: The Best Places to Work in Los Angeles
Monday, August 9, 2021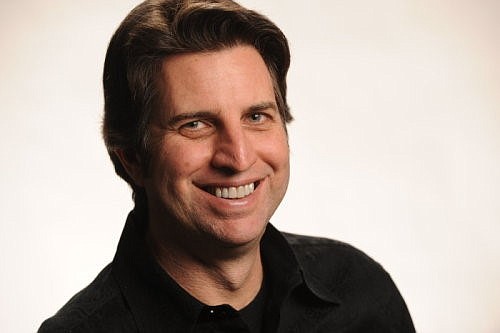 At first blush, it may seem to be an unlikely moment to celebrate the best places to work in Los Angeles.

After all, the delta variant is extending the pandemic, upending return-to-work plans for employers and causing renewed uncertainty and anxiety among many employees.
But if the past 18 months have taught us anything, it's that the workplace is no longer limited to the office or the store or the plant.
 
The smartest companies recognized that early on. They made quick adjustments to ensure the necessary work continued to get done, and the
y rolled out common sense accommodations to bolster the safety of their teams.

The opportunity to shine a light on those companies and the example they set for the rest of the business community goes to the heart of Best Places to Work 2021, the live webinar event hosted by the Business Journal last week.

"To me, the greatest takeaway from the last year and a half is the recognition of how important culture is," Joshua White, senior vice president of strategic partnerships at Bamko, said during a panel discussion at the event. "Being intentional about cultivating an incredible culture that is true to what you actually believe, what your values really are, that can dictate outcome and success."

Throughout the webinar, executives cited the importance of their company culture during this unprecedented period.

"I do love the fact that we have that strong culture, which we know trumps strategy, and we're able to have a speak-up culture, which during this pandemic was important," said Todd Zavodnick, chief executive at Dermavant Sciences Inc.
Not surprisingly, flexibility has been a common ingredient in the various recipes for success.

"We've taken that step back to revisit some norms. We're opening the door for some flexibility … with our employees," said Tanya Sukhu, partner for health care and life sciences at West Monroe Partners. "While it was an unexpected change, it's been a great opportunity for the firm to take that step back and really think about what people need."

Among the businesses honored at the event were West Monroe, Prologis, FloQast and W.E. O'Neil Construction Co. in the Large Companies category.

Medium Size Companies taking home awards included Mission Cloud Services, Dermavant Sciences, Bamko and VHA.

Kardent Design, Vaco Los Angeles, Rising Realty Partners and Outer topped the list of winners in the Small Companies category.

A complete list of the honorees and an expanded recap of the event starts on page 23 in this week's issue.
• • •
Ernst & Young recently unveiled the winners for its annual Greater Los Angeles Entrepreneur of the Year Awards, highlighting the leaders of high-growth companies. Among those honored were Henrik Fisker and Geeta Gupta Fisker, founders of Fisker Inc.; Ariel Kaye, founder of Parachute; Tim Ellis, co-founder of Relativity Space; and Katerina Schneider, founder of Ritual.
For reprint and licensing requests for this article, CLICK HERE.