TikTok Names New CEO
Friday, April 30, 2021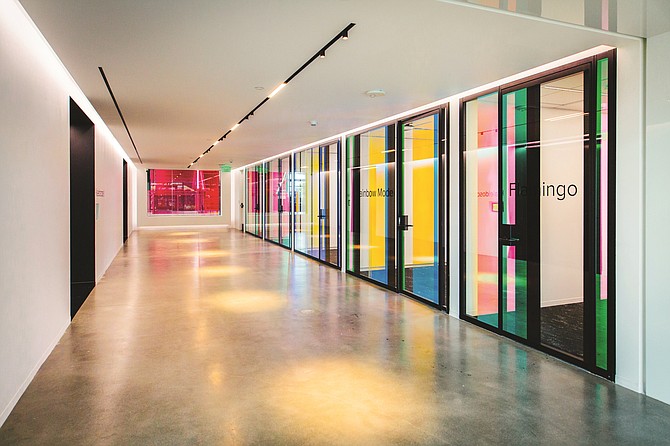 TikTok announced a new chief executive April 30, with Shouzi Chew, chief financial officer at parent company ByteDance Ltd., set to take over the company's day-to-day operations at the social media giant.
Vanessa Pappas, TikTok's interim head, will move into the role of chief operating officer.
Chew, who formerly served as CFO at Chinese electronics company Xiaomi Corp., joined Beijing-based ByteDance last month. Chew will continue as CFO at ByteDance while overseeing TikTok, the company announced.
In a statement, ByteDance founder and Chief Executive Yiming Zhang said that the combined leadership of Chew and Pappas "sets the stage for sustained growth" at TikTok.
TikTok is the maker of the wildly popular short-video app that shares its name. The company has offices in multiple U.S. cities, including a large base of operations in Culver City. 
Pappas took over as interim head of TikTok in August — the same month that former president Donald Trump signed a pair of executive orders that would have effectively banned the app's use in the US barring the sale of the business to an American company.
Oracle Corp. and Walmart Inc. were set to purchase a stake in TikTok and oversee its U.S. operations. But TikTok and its users won a series of court battles that prevented Trump's executive orders from taking effect and the deal fell through.
Zhang said that Pappas had provided "strong leadership" for the company, adding that Pappas "will continue to oversee her current portfolio of responsibilities, including managing all of the platform's key operations."
Pappas said in a statement that she would work with Chew to "develop an even richer TikTok platform to provide people around the world a meaningful and entertaining experience."
Chew said that the company would continue building a "strong and deep management team" in preparation for "the next phase of TikTok's success."
For reprint and licensing requests for this article, CLICK HERE.