TCW SPAC Expands Advisory Board
Tuesday, April 27, 2021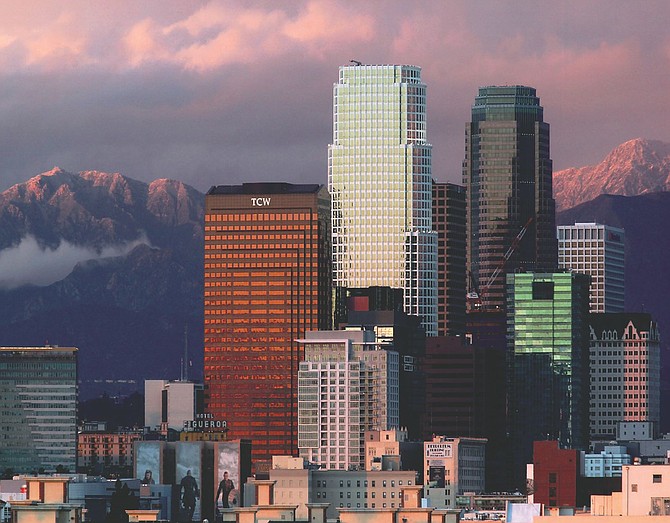 A TCW Group Inc.-backed special purpose acquisition corporation, which raised $465 million last month, has named a software and biotech expert to its advisory board.
TCW is an investment management firm with about $248 billion of assets under management.
The TCW SPAC, which is targeting the tech, health care, industrial and consumer sectors, named Nanxi Liu to its advisory board this week.
Liu is co-founder and chief executive of Culver City-based Enplug, a digital signage software business. She previously co-founded Nanoly Bioscience Inc., a Denver-based venture-backed biotech company that develops polymers that eliminate the need for refrigeration for vaccines and therapeutics.
She also sits on the board of directors for CarParts.com, a Torrance-based online provider of automotive parts and accessories, and Kindred Biosciences Inc., a Burlingame-based biopharmaceutical company for pets.
Other members of the advisory board include Brad Buss, former chief financial officer at San Mateo-based SolarCity Corp. and San Jose-based Cypress Semiconductor Corp., and Thomas Tippl, former vice chairman of Santa Monica-based video game company Activision Blizzard Inc.
Simon Gallagher, an entertainment strategy and content licensing executive formerly with Netflix Inc. and Hulu, also is a member of the advisory board. In 2020, Gallagher co-founded the TCW Entertainment Technology Fund.
The SPAC, which trades on Nasdaq under the symbol TSPQ, is associated with TCW's New America Premier business unit, which was established in 2015 by TCW executive Joseph Shaposhnik.
SPACs are essentially a corporate shell through which investor money is raised via a public offering. Shares in the companies tend to trade around their IPO prices, at least until there's some movement to purchase a company and take it public. A SPAC has between18 months and two years to complete an acquisition.
SPACs accounted for the majority of the U.S. initial public offerings market last year, with 248 SPACs raising more than $83.3 billion, according to trade publication SPACInsider. This year, SPACs are off to an explosive start, with data as of mid-April showing a little more than $100 billion raised in 308 IPOs.
For reprint and licensing requests for this article, CLICK HERE.