Solar Rooftop Installer PermaCity Is Acquired
Monday, April 19, 2021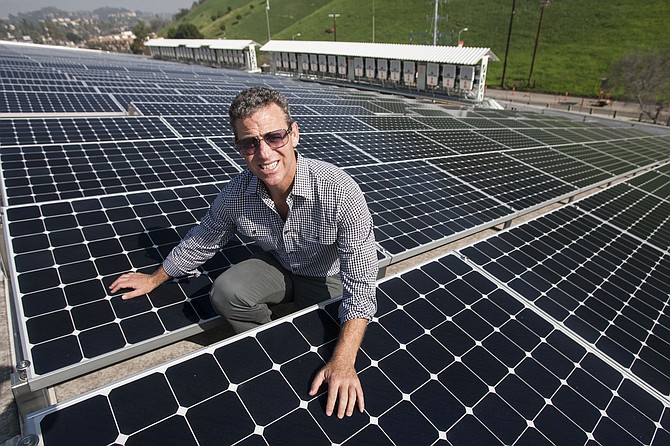 Downtown-based commercial solar rooftop installer PermaCity has been acquired by Catalyze, an independent renewable power producer in Boulder, Colo.

PermaCity has become a division of Catalyze, according to terms of the deal, which was completed on April 12. PermaCity founder and Chief Executive Jonathan Port will continue to lead the new division in Los Angeles.

Financial terms of the acquisition were not disclosed.
 
According to a solar industry mergers and acquisitions database compiled by financial services firm Raymond James Financial Inc., Riverside-based solar rooftop installer Solar Max Technologies Inc. was acquired by a special purpose acquisition company last fall for $300 million.
 
And in March, solar rooftop and energy storage company Pineapple Energy was acquired by Minnetonka, Minn.-based Communications Systems Inc. for $151 million,
PermaCity, which Port founded in 2003, specializes in installing solar panels on large commercial and industrial buildings, such as the Los Angeles Convention Center and the headquarters of fashion company Forever 21 near downtown.
 
In 2017, PermaCity completed what was at the time the most powerful solar panel rooftop installation project in the nation: 50,000 panels atop the Westmont warehouse complex in San Pedro that are capable of generating up to 16.4 megawatts, enough to power 5,000 homes.

In all, the company has developed more than 100 megawatts of installed and operating solar generation on more than 9 million square feet of commercial roofs.

Catalyze, which is backed by energy investors EnCap Investments of Houston and Yorktown Partners of New York, has been executing a strategy of rolling up renewable distributed generation, battery storage and electric vehicle infrastructure assets. Since the beginning of the year, Catalyze has purchased two community solar projects in upstate New York and a Houston-based battery storage company.

The PermaCity acquisition marks Catalyze's entry into the commercial and industrial solar rooftop installation sector. According to Catalyze's announcement of the deal, a key attraction was PermaCity's technology of installing solar panels without drilling holes in the roof of the structure.

"We also gain the ability to implement the SolarStrap rooftop installation strategy which enables us to rapidly and efficiently deploy hundreds of rooftop projects for our customers," Catalyze said in a statement.
 
"This standardization of rooftop installations will drive down costs, decrease construction time and allow us to deploy more capital across a larger number of rooftop projects," the company added.

PermaCity, meanwhile, was looking for a way to gain the capital necessary to expand.
"We looked at several options for financing projects, but the magnitude of the opportunity created by integrating PermaCity and Catalyze went far beyond that of any other mere capital provider," Port said in the announcement. "We can now offer more complete solutions to customers plus pursue previously unavailable opportunities."
 
In addition, he said, the combination of Catalyze's battery storage assets and technology with its solar rooftop installation innovation will allow the combined company to dominate the commercial and industrial market for solar rooftop panel installations.
For reprint and licensing requests for this article, CLICK HERE.