James Capital Finds Real Estate Solutions for Cannabis Businesses
Monday, April 19, 2021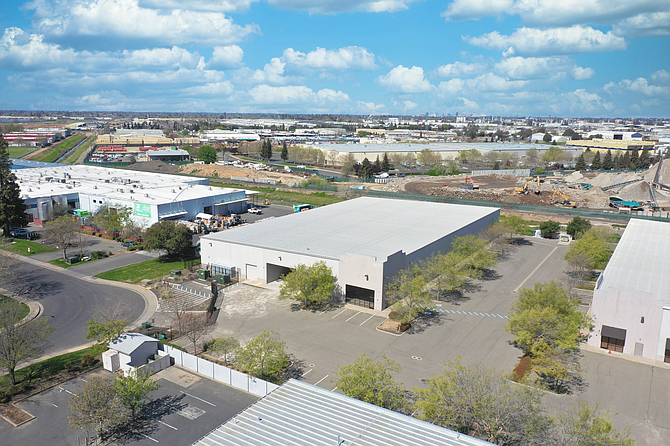 Westwood-based James Capital Advisors has launched a cannabis real estate division.

Korena Ellis, Peter Padden and Joshua Joseph joined the brokerage in February to create the new division.

"The legal cannabis sector is maturing in California and other states, and its businesses are shifting from fringe industrial locations to the core retail markets where our clients invest," Mike James, JCA's founder and chief executive, said in a statement. "We've assembled our Cannabis Corporate Real Estate division to help clients navigate this expanding and complex field."

The division, which is based in L.A., is focused on California for now, with plans to grow nationally.
 
Ellis has a background in retail properties but since 2016 has worked exclusively on cannabis-zoned properties.

At that time, Ellis said, "there wasn't any gray area" as new ordinances came out offering clarity to rules regulating the cannabis industry in California.

She joined James Capital in order to start the cannabis real estate division.

"They advise with creative real estate solutions, and they were stumbling on cannabis deals organically and saw a real need nationwide for somebody to advise on cannabis," Ellis said. "Josh and I and Peter entered the room, and we're here to do that in cannabis. Our goals are to advise all types of cannabis operators on the real estate and financing."

Ellis called the cannabis real estate division "pretty unique," saying that while a lot of individual agents may work on canna
bis properties, there aren't many national advisory groups in the space.

"There is a lot of need for that," she said. "This was launched off of having that need."

Understanding local regulations is a big part of what she does, according to Ellis.

"Every municipality has different rules and different ordinances. It's about reading them and understanding them and what you can and can't do, where you can and can't be," she said.

The JCA team works on both retail and industrial deals.

"If you are looking at dispensary locations, that can be tough," Ellis said. "You have to find someone who owns the property outright. They can't have debt on the property or have other tenants. There's a lot of ins and outs of where you can have your cannabis. For grow operations, (it can be a challenge) finding a vacant space and a landlord willing to lease to cannabis and a group with the capital to purchase a large building. There are obstacles but they can be overcome."

Financing can be a difficult part of the job as well.

"We have not found a lot of great sources," Ellis said. "Typically, they are not giving out a very good loan to value. They are basing their loans on market rates not cannabis rates. With cannabis, you get a little bit of a premium, and they are not considering the premiums."

For now, Ellis said, the company is really focusing on California, where it is based and where regulations are clear.

The company is looking to bring in more team members and expand nationally in areas where there are clear regulations.

She said the company is "farming out into some of the national markets, the more mature markets such as Colorado and Michigan and Washington, Oregon where there are more established operators, and we can work with their needs."
Keep reading the
2021 Business of Cannabis Special Report
.
For reprint and licensing requests for this article, CLICK HERE.