SpaceX Raises $1.2 Billion in Latest Funding Round
Thursday, April 15, 2021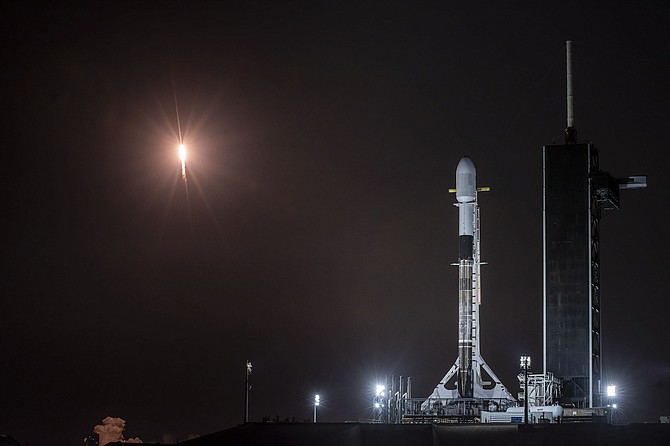 Funding keeps rolling in for Space Exploration Technologies Corp., which amended a February filing with the Securities and Exchange Commission April 14, revealing that the company raised nearly $1.2 billion in its latest funding round.
The Hawthorne-based company has pulled in well over $3 billion of investment since the start of 2020.  
February reports from CNBC and Bloomberg indicated that the company raised its most recent funding round at a $74 billion valuation, making it one of the most valuable privately owned companies in the world.
The funding comes as SpaceX continues work on a pair of ambitious — and costly — programs that are dramatically expanding the scope of the rocket manufacturer's business.
One of those programs is Starlink, a global broadband network that the company is establishing by manufacturing and launching thousands of its own satellites. The company has billed the service as a solution for internet users in areas poorly served by fiber-based high-speed internet providers.
Earlier this year, Chief Executive Elon Musk said that the program could eventually be spun out into a separate, publicly traded company. Musk has indicated in the past that SpaceX's rocket business will remain privately owned until the company is able to regularly launch missions from Earth to Mars.
The company's Starship program is aimed at achieving that goal. The enormous spacecraft is designed for interplanetary space travel and would be powered by a 230-foot rocket booster called Super Heavy.  
SpaceX has conducted a series of high-altitude flight tests on its Starship spacecraft in recent months, successfully launching prototypes miles into the air — but each of the company's attempts to land the spacecraft have ended in an explosion.
Bloomberg reported that the latest round of funding for SpaceX was led by Sequoia Capital, with a per-share price of roughly $420. 
For reprint and licensing requests for this article, CLICK HERE.