LABJ Insider: Into the Great Reopen
Monday, April 12, 2021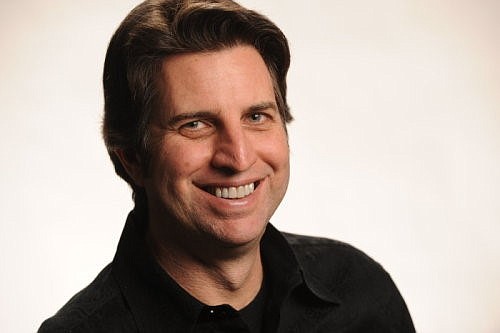 We now have a target date for the great reopening.

Gov. Gavin Newsom last week offered up the promise of an entire rainbow, just as Los Angeles County was taking its first tentative steps from red to orange tiers.

By dangling the target of a wide-open California on June 15, Newsom provided a reachable goal for businesses and consumers that have been stretched thin over the past year.

Of course, plenty of factors could derail or delay that reopening (keep wearing those masks, folks). And by drawing a line in the sand two months in advance, Newsom runs the risk of making all of us look like Charlie Brown just after Lucy pulls away that football.
 
Still, hope is a powerful thing, and it beats the heck out of uncertainty and unease.
The question is how this plays out in coming weeks. Check out our cover story by Nat Rubio-Licht and Jenna Chandler to see how stadiums, arenas and theaters plan to proceed.

• • •
 
With entertainment venues and arts organizations working on a return to in-person events, the LA Opera Orchestra received a substantial boost toward its post-pandemic efforts.

Philanthropists Terri and Jerry Kohl, founders of the City of Industry-based Brighton Collectibles accessories empire, announced a $5 million gift to the opera company last week, as well as a pledge for a challenge grant.

Part of the gift will go toward the company's upcoming production of Igor Stravinsky's "Oedipus Rex," which the opera hopes to stage in a series of outdoor performances this summer. The opera has not conducted in-person performances with the full orchestra since March 8, 2020. It's targeting a September return to the Dorothy Chandler Pavilion.

"This gift will help to ensure that we are able to return to pre-Covid levels of employment and artistic strength as soon as it is safe to do so," said LA Opera President and Chief Executive Christopher Koelsch.
 
• • •
 
The Los Angeles Dodgers have a new corporate player. Dunkin' is the team's official coffee and donut partner in a multiyear deal that includes 13 of the chain's locations inside Dodger Stadium.
 
If you can't wait to get a fix of caffeine and sugar at the ballpark, Dunkin' stores around L.A. are rolling out a limited-time Dodgers Signature Latte, which consists of Blueberry Crisp Latte made with espresso, whipped cream, caramel drizzle and cinnamon sugar.

And take a look at Tom Hoffarth's terrific piece on the business side of the world champion Dodgers in our Business of Sports special report, starting on page 17. Team President Stan Kasten provides a rare look inside the team's operations.

• • •

A week after Amoeba Music reopened at new digs on Hollywood Boulevard comes word that another longtime cultural touchstone is returning. Vidiots, a beloved video store that was a fixture for decades on Pico Boulevard in Santa Monica, is hitting rewind. Owners of the store, which closed in 2017, plan to reopen the iconic video outlet in Eagle Rock next year as part of a revamped complex at the site of the historic Eagle Theatre.
For reprint and licensing requests for this article, CLICK HERE.