LA's Jobs Recovery Is Underway
Monday, April 5, 2021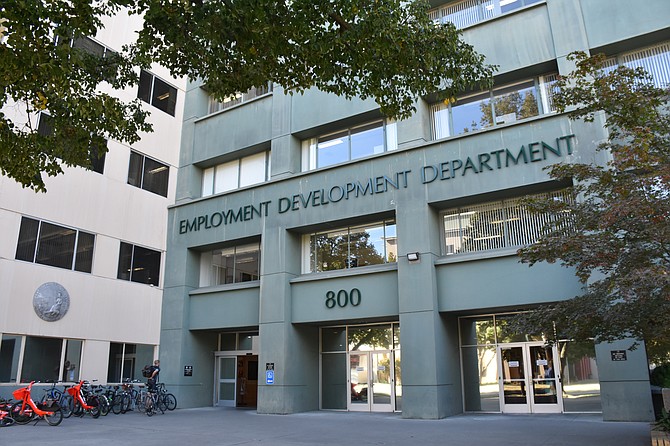 After three months of job losses during a devastating surge in Covid-19 cases, Los Angeles County's economy finally perked up in February.

According to the state Employment Development Department, the county added nearly 48,000 jobs in February and posted a full percentage point drop in the unemployment rate to 11.5%.
With restrictions continuing to ease and vaccinations increasing, local economists expect the pace of job growth to accelerate.

"We are finally starting to see signs of recovery," said Shannon Sedgwick, director of the Institute for Applied Economics at downtown-based Los Angeles County Economic Development Corp.

The start of a rebound was also evident to L.A. County residents. According to EDD data, roughly 242,000 Angelenos entered the labor force looking for work. Another 267,000 found work in February, which was the main factor driving the unemployment rate down.

"It is encouraging that the labor force is rising, indicating that more people are optimistic about the job market and are willing to look for work," said Sung Won Sohn, professor of finance and economics at Loyola Marymount University in Westchester.
Sohn cautioned that if this trend continued, it could slow improvement in the county's unemployment rate in the months ahead.

"The higher labor participation rate means that the jobless rate may not fall as rapidly as employment gains would indicate," he said.

Leisure and hospitality gains
In a separate survey of employer payrolls, EDD data showed employers in L.A. County added 48,000 jobs in February, the first month-over-month gain in payroll jobs since October.

The biggest gains were in the accommodations/food services sector, which added 32,500 jobs, with restaurants accounting for 28,700 of those jobs. This increase occurred before the ban on indoor dining at restaurants was lifted on March 15. The impact of easing restrictions will be felt in coming months.

"Jobs are beginning to return again in the sectors where public health restrictions are being lifted," said Bill Allen, chief executive of the Los Angeles County Economic Development Corp. "Assuming we can continue to accelerate the pace of vaccinations in the region and keep people safe in the workplaces they return to, we should be able to lift more restrictions on operations in our service sectors and see substantial further job recovery in the months ahead."

Allen added that another part of the accommodation sector — hotels — has also recovered substantially. "The county had 445,000 room nights in the week (of March 22), for a 71% occupancy rate," he said. "These are the best figures since the first week of March in 2020. And we expect this trend to continue to improve through the spring and summer."

A key question, though, is whether the leisure/hospitality sector will regain all the jobs lost during the Covid-induced lockdown one year ago. There's also the possibility of setbacks in the fight against Covid slowing the recovery.

"The accommodation/food services sector is still down 143,000 jobs from when the pandemic hit," Sedgwick said at a recent LAEDC briefing on the jobs numbers. "And the pandemic is not over. Travel restrictions remain in effect, and we're seeing signs of increases in Covid cases in other parts of the country."

Both Sedgwick and Allen said local employment numbers could be further boosted by the $1.9 trillion federal Covid relief and stimulus package signed into law in March.
"The biggest stimulus impacts are likely to be on those areas of consumer spending that were suppressed during the pandemic, including dining, travel and entertainment," Allen said.

Too much stimulus?
But one local economist said this stimulus package — in combination with the $2.2 trillion infrastructure and "build back better" bill being considered in Congress — may do more harm than good to the local economy in the long run.

"Take a look at almost any metric — personal income, household savings — and you will see the economy is well on its way toward recovery. Indeed, it is roaring forward," said Christopher Thornberg, founding partner of Westchester-based Beacon Economics.
 
He said only the labor market has not fully recovered, and that's because it is being held back by Covid restrictions. "Ease and remove those restrictions, and that too will come roaring back — as it already has begun to do."

Thornberg, who has often held contrarian views, said the economy doesn't need additional stimulus. "With these stimulus packages, there's the danger of too much money coming into the Los Angeles economy," he said. "You may not see the impacts right away, but over time, this huge amount of money can result in distortions to the local economy — inflation, asset bubbles and other impacts."

Thornberg said he was especially concerned about the local housing market and the possibility of another bubble. He was one of the few economists who predicted the severity of the Great Recession, triggered  by the collapse of a real estate bubble in 2007.

"All this stimulus money is juicing up demand for housing, but there's limited supply here in Southern California, so that's continuing to push prices up," he said. "At some point, maybe six or seven years down the road, the bubble that's being created could burst. And if and when it does, we could be having the discussion about what caused that bubble, and we will look back at all these trillions of dollars being poured in today."


For reprint and licensing requests for this article, CLICK HERE.