West Adams Building Sells for $23 Million
Thursday, April 1, 2021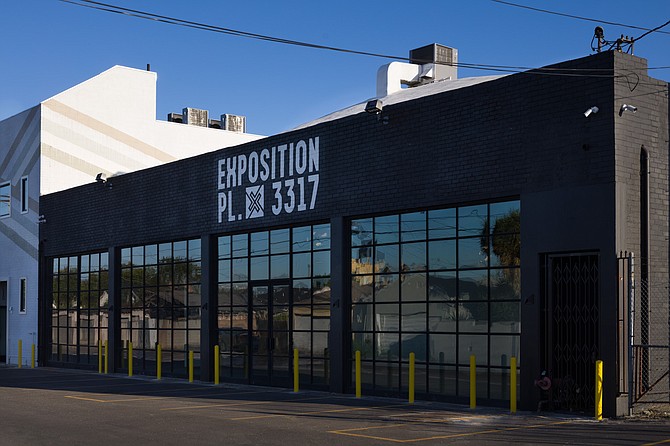 A building on the border of West Adams has sold for $22.5 million.
Luzzatto Co. Inc. purchased the two-story, two-building property at 3317 Exposition Place from Lion Real Estate Group.
It has been occupied by

luxury online retailer TheRealReal s
ince May 2019.
Lion Real Estate Group and the Borman Group acquired the site for $7.3 million in 2007. 
The companies renovated the former industrial space into creative office space with updated bathrooms, kitchens and conference rooms.
Newmark Group Inc.'s Kevin Shannon, Laura Stumm, Rob Hannan, Ken White, Sean Fulp, Ryan Plummer, Christopher Beck and Larry Wass represented Lion Real Estate Group in the transaction.
Luzzatto Co. is already a major player in the West Adams area.
It is behind the development of 3101 Exposition Blvd., also near the West Adams border. The site, a former Unified Grocers Inc. facility, will become Sweetgreen's headquarters.
Luzzatto Co. also owns 3339 Exposition Place. That site is leased to 1661 Inc., which does business as Goat Group.
Mory Barak, who co-founded Lion Real Estate Group with Jeff Weller, called the West Adams property a "lucrative add-on" to Luzzatto Co.'s portfolio.
Lion Real Estate Group, which was previously based in L.A. but moved its headquarters to Texas last year, said it decided to sell the site to invest in multifamily properties.
"Our business has changed over the last five years," Weller said. "We have started to focus on larger, multifamily projects across the country."
The company now has roughly 5,800 apartment units and is
raising money for its second fund, which it will direct toward multifamily housing.
Though it's shifting its focus to multifamily from office product, the company is holding onto other office properties in L.A. in West Adams and Burbank.
For its multifamily portfolio, however, the company is focused on the Southeast and Texas.
"L.A. has had some headwind with Covid and with rent regulations, and our investor banks, which are private capital, are very focused on some of these high-growth cities," Weller said.
That reasoning is part of why the company moved its headquarters to Texas — to be in a central location closer to where its assets are being directed. And the company expects to grow significantly in the next few years.
"We have a second fund that will be done mid-year," Weller said. "We will probably double in size in the next two to three years (to) hopefully $2 billion in real estate and we hope to grow across the country." 
For reprint and licensing requests for this article, CLICK HERE.