Struck Capital, DiCaprio Team for New Fund
Monday, September 28, 2020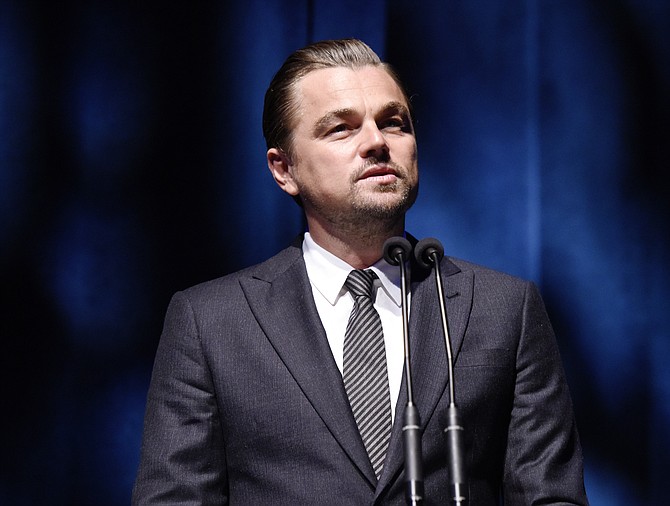 Adam Struck, founder of Santa Monica-based venture firm Struck Capital, has always been bullish on Los Angeles' startup ecosystem.
 
Now he has been joined in that pursuit by Leonardo DiCaprio, who has invested a "material amount of capital" in Struck's latest fund.

According to the venture capitalist, both men share a future vision for L.A. as a "tech mecca," thriving and building solutions for pressing societal problems in the post-Covid world.

Struck's firm makes seed investments in local early stage companies. It has led early funding rounds for several L.A. startups, such as Pasadena-based veterinary financing fintech Scratch Financial Inc., Pasadena-based intellectual property management firm Brainbase Inc. and blockchain gaming startup Mythical Inc.
DiCaprio joins the firm's second fund — a $55 million vehicle that Struck began raising in early 2019. Struck said his current focus is on executing and managing investments but added that Struck Capital Fund II would still accept opportunistic capital until its close at the end of the year.

Struck said the new vehicle would target companies tackling significant societywide issues, particularly those taking advantage of new market openings created by Covid-driven disruption. This includes areas touching on remote communication and health, Struck said, which have been dramatically altered by the post-Covid paradigm.

"We truly believe that companies that are solving large, meaningful problems are going to do well over time," he said. "You don't have to be an impact fund. It makes financial sense to focus on companies solving big problems."

Struck has already made six investments with the new fund. Several of these are companies that predate Covid but have seen their growth accelerated and demand surge amid the pandemic.

Some of these, like Santa Monica-based mental health care platform Frame Wellness Inc., have clear connections to significant social issues. Frame aims to democratize access to mental health care and has rolled out several new digital features since March, including local therapist matching and "digital discussions" with therapists on topics such as "Stress Management for Small Business Owners" and "Communication Tools for Couples During Covid-19."

Struck said the mental health strain caused by Covid lockdowns has made Frame's offering more relevant than ever and accelerated interest in the platform.

Other investments are more loosely tied to social problems but nevertheless hit at areas of disruption under the Covid pandemic. Toronto-based BlackCart's "try-before-you-buy" technology, for instance, uses fraud detection algorithms to allow online clothing retailers to offer free try-on services with minimal risk.

The company has experienced major tailwinds due to Covid, according to Struck, and launched its service several months ahead of schedule.

Struck added that the recent $2 million dollar investment round led by his firm was conducted entirely through video calls and other digital communication channels.

Despite the near-term pain Covid has caused Los Angeles, Struck said that some effects of the pandemic could have long-term benefits for the county's venture ecosystem. Chief among these is the shift to remote work, which Struck says could help entrepreneurs see that they don't need to be in Silicon Valley to succeed.

He said L.A.'s relatively lower expenses and higher quality of life, paired with an established local technology ecosystem, would make increasingly location-independent founders look to the region to build their businesses.

"We see the opportunity," he said, "to create a tech mecca that rivals any of the world's greatest technology hubs."
For reprint and licensing requests for this article, CLICK HERE.