Luxe Hotel Closes in Beverly Hills
Monday, September 28, 2020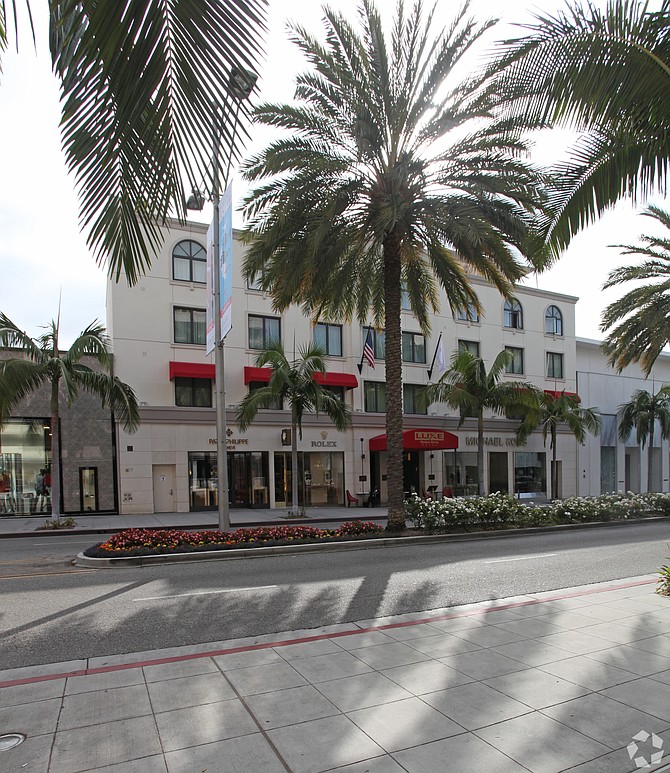 The Covid-19 crisis has claimed the Luxe Rodeo Drive Hotel in Beverly Hills.

The 86-room luxury hotel was located at 360 N. Rodeo Drive, alongside high-end retailers, such as Balenciaga, Cartier and Gucci.

The owner, Luxe Hotels, did not immediately return requests for comment.

The sudden closure surprised some in the hospitality industry.

"Out of all of the other hotels, I would expect to maybe announce that they were not going to open, this would not be high on my list because of the size of it and its location," said Alan Reay, president at Atlas Hospitality Group.

The Luxe won't be the last hotel to permanently shutter in the Los Angeles area as the global pandemic stretches on, Reay added.

While he doesn't expect L.A. to see numbers on par with the 150 to 200 hotel closures predicted for Manhattan, he does anticipate that Los Angeles County will lose its share of hotels in the coming months.

Reay added that closures will be driven by owners forced to default on commercial mortgage-backed security loans because they don't know when they will be able to count on business returning to normal.

Covid-19 has had a huge impact on the local hotel industry. In the first half of 2020, L.A. hotels saw occupancy decrease by 41.4% and revenue per available room decline 50.8%, according to data from CBRE Group Inc. The brokerage is predicting a 59% drop in revenue per available room by the end of the year.

Still, there have been some noteworthy hotel sales as of late.

The Viceroy L'Ermitage Beverly Hills is expected to close its $100 million sale in September. A previously announced auction of the hotel, one of the properties seized from scandal-plagued businessman Jho Low, was canceled, and the unidentified stalking horse bidder will be the new owner.

Over the summer, downtown-based BLVD Hospitality purchased the iconic Georgian Hotel on Ocean Avenue in Santa Monica. Terms were not disclosed.

Global Mutual and ESI Ventures partnered with BLVD Hospitality for the purchase. The turquoise art-deco hotel is located at 1415 Ocean Ave. near the Santa Monica Pier.

Other hotels are coming up with creative changes to find ways to appeal in today's market, including two properties that are shifting their focus.

The famed 63-room Chateau Marmont on Sunset Boulevard in West Hollywood will be converted into a members-owned hotel. In July, owner André Balazs announced plans to transition the property within the next year.

He also expects to expand the concept to properties in London, New York, Paris and elsewhere.

In Hollywood, The James opened on July 28 as an exclusive apartment-hotel catering to long-term residents. The property, at 1830 N. Cherokee Ave., was previously known as The Commodore of Hollywood. It was converted by Woodland Hills-based CGI Strategies.

And there are still multiple hotels under construction or planning to open.

So far this year, 35 new hotels consisting of 3,500 new rooms have opened in California with 194 more hotels under construction, according to an Atlas Hospitality Group report. 

The report found that L.A. currently has 49 hotels with 7,650 rooms under construction and leads the state in the number of planned hotels and rooms.

But Reay said 75% to 80% of hotels in planning now will not be built because banks are pulling out of projects and financing is becoming increasingly difficult.

"Each day we're seeing more and more projects being flagged as abandoned from hotel development," Reay said.

He added that many of these projects would instead become apartment or condo developments.

"We're expecting to see, subject to finding a vaccination, that we're still seeing a lot of distress in markets that are reliant upon international tourism, meeting and convention, and business hotels," Reay said. "Urban core hotels relying on meetings and businesses are going to have a very hard time."


For reprint and licensing requests for this article, CLICK HERE.