Harvest Pack Takes Eco-Friendly Approach to Food Packaging
Monday, September 28, 2020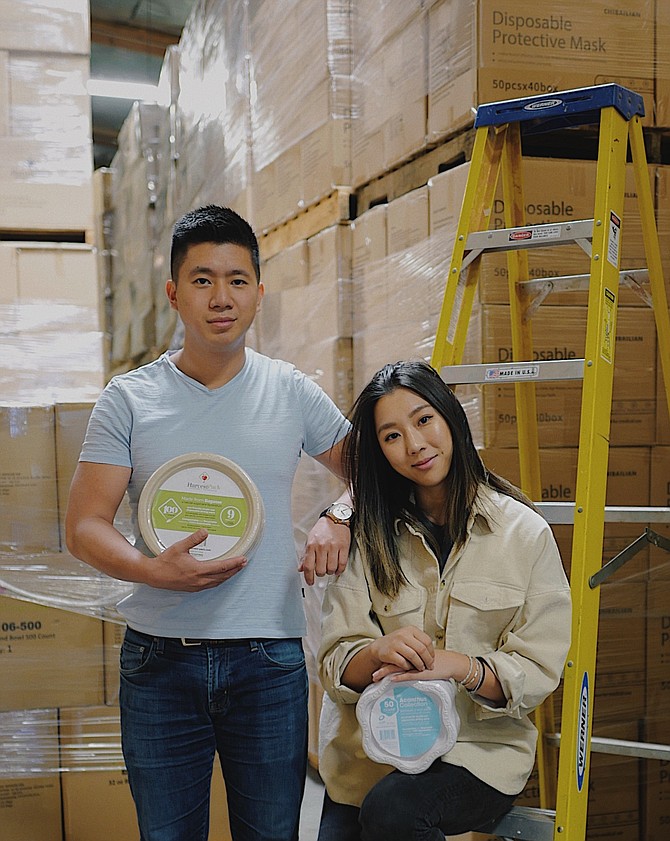 Torrance-based Harvest Pack Inc. has found an evergreen niche in the food packaging business.

The company creates eco-friendly packaging for restaurants and food service providers, and its ability to offer a smooth packaging customization experience for businesses helps it win customers.

Harvest Pack works with nearly 500 restaurants and food service providers, according to co-founder and Chief Executive Christina Pou.

Recyclable food packaging will "bring a good look for the branding," Pou said. "Sometimes we will use that pitch to convince the business owner who just doesn't want to switch to an eco-friendly solution."

The company runs an ecommerce platform where customers can select the materials and sizes for things like containers and paper cups. Clients can also attach logos and submit their design request to the order.

Harvest Pack can customize packaging materials for specific needs, and it sends design samples to the customer for signoff.

All packaging is made of plant-based fiber, paper and recyclable plastic. The company imports all materials from Asia except for paper straws, which it manufactures in Torrance.

In addition to providing customization services through its own site, the company also sells food packaging supplies on Amazon.com.

Harvest Pack is developing additional features for its website that will allow customers to design their packaging and see the sample image right away, much like customizing T-shirts, according to Pou.

Pou founded the company with older brother Alex Pou in 2013 using their own savings. "Our parents helped us a little bit, and we didn't start out with a lot of capital," Christina Pou said.

She added that the company makes it easier for small businesses to customize their packaging. Traditionally, it can be difficult for these business owners to find vendors that are willing to work on orders with smaller quantities, Pou said. Harvest Pack allows them to skip the tedious process of coordinating their own designers and negotiating with manufacturers, she said.

The company generated about $800,000 in revenue in 2014 and launched its products and services on Amazon in 2015. It reached $5 million in annual revenue by 2017.

While there has been a higher need for takeout boxes, the overall demand for food packaging has dropped since Covid hit, Christina Pou said.

"A lot of restaurants are still closed. … Some of our products — for example the fiber plates — are for dine-in customers, so we lost a big part of our business there," she said.

Packaging remains a necessity for the food industry and end consumers. Pou expects the company to reach about $15 million in revenue in 2020 in spite of the challenges posed by the pandemic.

Harvest Pack plans to look for venture capital funding in the near future, she said.
In addition to food packaging, the company started to sell personal protective equipment such as gloves, face shields and masks in April and May to keep the business afloat, according to Pou, who added that Harvest Pack has also donated PPE to churches and local communities.
For reprint and licensing requests for this article, CLICK HERE.