Digital Solutions Assist Art Galleries
Monday, September 28, 2020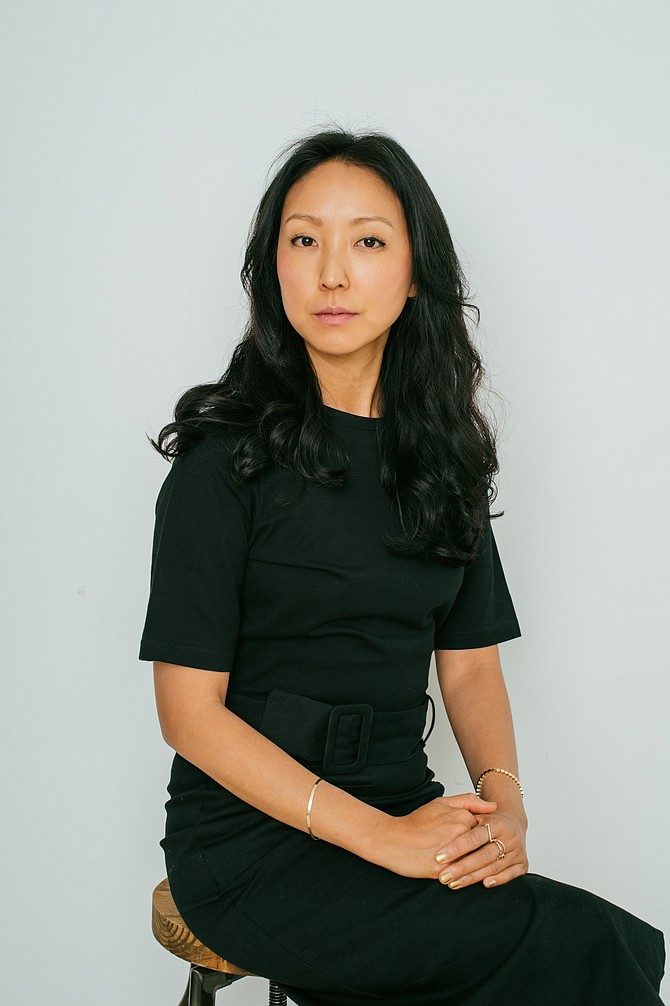 With in-person gallery visits largely halted by the pandemic, the business of art has taken a severe hit.

But adversity has also led to accelerated adoption of tech solutions in the space, and Los Angeles gallery owners and entrepreneurs are at the forefront of that innovation.
That includes Kelani Nichole, founder of downtown-based art gallery Transfer. Nichole developed the web-based video chat platform Video Lounges to gather people virtually to talk about art. 

Users are required to provide their names and emails to access the site. Once they enter the platform, visitors see multiple conversations taking place at the same time on the interface.

"It's like walking into a room full of people. You can join a conversation or you can listen in. You can also have a private conversation on the side if you want to," Nichole said.

Transfer adapted quickly to Covid and connecting remotely with customers, partly because the gallery's exhibitions have been available for online viewing for years. Much of the artwork exhibited by the gallery is published for free online, which also sets Transfer apart from traditional galleries, Nichole said.

"Typically, people pay a lot of money for scarce physical objects in the art world. But what I'm selling is something that everyone can have," Nichole said. "The new generation of collectors has a different set of values where they believe that the more times something is seen and accessed, the more value it has, not the other way around."

For traditional galleries, an early response played an important role in helping the business weather the Covid crisis.

Hollywood-based art gallery Various Small Fires began building tools for remote visits as early as February in anticipation of coronavirus disruptions, according to owner Esther Kim Varet.

The gallery added virtual 
viewing rooms on its website, along with a reservation feature that allows viewers to schedule Zoom tours, which usually last less than an hour. The gallery is now taking reservations for physical tours of fewer than six people. 

Various Small Fires also has a branch in Seoul, South Korea, where Covid started to spread in January. 

"Having a business in Asia, I realized (in February) that the reality that was being lived out there was not something that was necessarily happening yet in the States but felt inevitable," Varet said.

The average price for a work of fine art sold at auction in the first half of 2020 plunged 41.3% compared to 2019, according to a report by online art market platform Artnet, which is operated by New York-based Artnet Worldwide Corp.

But Varet said sales at her galleries haven't slowed during the pandemic. "I would say that we were very quick to adapt. It certainly helped us maintain the momentum that we had before (Covid)," Varet said.

Galleries are also using technology to communicate and manage workflow internally.
Fairfax-based entrepreneur Sean Green has seen a surge in demand for software developed by his company, Artlocal (US) Inc.

The company, which does business as Arternal, has employees in Los Angeles, New York and Toronto. Its cloud-based software digitizes the workflow of art professionals, tracking inventory and financials and eliminating the need for manual entry of sales records.

Email conversations with buyers can be synced on the platform, and its algorithm automatically sorts contacts based on their engagement.

"(With the platform) galleries can understand who to engage with … and who's interested in their programming, so they know how to drive a sale better." Green said.
Increasingly, the art world is relying less on in-person interaction, according Julia Halperin, editor of the Artnet report.

"It's already changing, and it has to," she said. "Collectors are becoming more comfortable buying things they haven't seen in person. At the same time, galleries are becoming much better virtual storytellers, creating value around the works they are offering online."
For reprint and licensing requests for this article, CLICK HERE.