AI Company Beyond Limits Raises $113 Million
Monday, September 28, 2020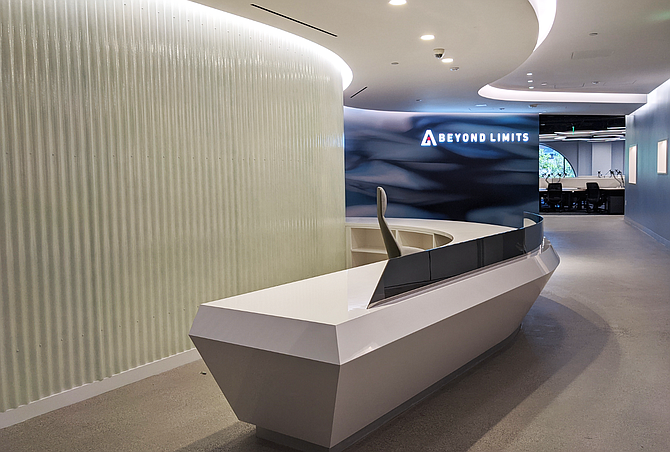 Glendale-based artificial intelligence company Beyond Limits Inc. has raised $113 million in a Series C funding round with another roughly $20 million committed. 

The round is led by Group 42, a United Arab Emirates-based AI and cloud computing company, and venture capital firm BP Ventures, a two-time investor in Beyond Limits rounds and a customer of the company.

The new funding, announced on Sept. 22, will be used to expand Beyond Limits' business in the United States and abroad. 

The company plans to launch its Asian headquarters in Singapore and start operations in Hong Kong, Taipei and Tokyo. Beyond Limits also plans to expand its business across Europe, the Middle East and Africa. 

The company's cognitive AI technology applies human-like reasoning to solve problems, much like humans form conclusions using inference and logic. 

Beyond Limits' AI-driven software provides services ranging from cybersecurity to risk mitigation and performance optimization, based on data analysis tools. 

The company has clients across multiple industries, including energy, utilities and health care. 

When applied to the process manufacturing industry, for example, Beyond Limits' technology can constantly monitor sensors to detect and predict suboptimal conditions, such as formula contamination and mechanical problems. Once detected, the platform uses a cognitive reasoning engine to advise engineers and operators on a resolution. 

"Today we are seeing unprecedented, worldwide demand for systems that go beyond the limitations of conventional AI," AJ Abdallat, founder and chief executive of Beyond Limits, said in a statement.

"Our cognitive software has the ability to understand situations and place problems in real-world contexts, as well as to learn over time. We're excited to help more customers by applying our unique and powerful AI approach to solve some of the toughest problems facing industries and the world today," he added.

Founded in 2014, Beyond Limits has secured exclusive licenses to 70 patents and nonexclusive licenses to five patents, or "intellectual property blocks" developed at Caltech's Jet Propulsion Laboratory for NASA space missions. 

The company said it has internally developed an additional 134 technology intellectual property blocks. These innovations, bound by confidentiality agreements, have not been disclosed to the public.

"With this additional investment, we believe that Beyond Limits' cognitive AI could help create a more intelligent and sustainable future for the energy sector and indeed across industry as a whole," Morag Watson, senior vice president of digital science and engineering at BP Ventures, said in a statement.
For reprint and licensing requests for this article, CLICK HERE.