L.A. County Unemployment Falls in August
Friday, September 18, 2020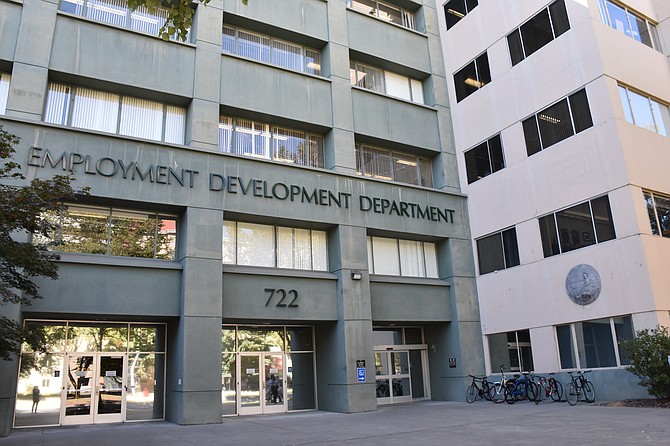 L.A. County's unemployment rate fell to 16.1% in August from a revised 17.9% in July after a gain of 11,500 jobs as the federal government hired more census workers and retail stores continued to reopen after the pandemic lockdown.

The state Employment Development Department reported Sept. 18 that the unemployment rate, which is based on a household survey, fell nearly two percentage points as about 85,000 previously unemployed residents reported they had returned to work.

The size of the labor force remained fairly stable in August, falling by a mere 2,000 in August to just under 4.93 million, a far smaller drop than the 22,000 in July.

The EDD also revised upward the July unemployment rate to 17.9% from 17.5%, which artificially increased the amount by which the rate declined in August.

Even with the county's unemployment rate falling, it was still nearly five percentage points above the statewide 11.4% for August and almost double the 8.4% nationwide rate, meaning that Los Angeles County continues to lag the state and nation in the recovery from the pandemic-induced shutdown.

And of course, the unemployment rate was far above the near record-low 4.3% recorded in August of last year.

Unemployment rates for the county's largest cities, Los Angeles and Long Beach, were higher than the countywide average at 16.8% and 17.1%, respectively, according to a breakout provided by the EDD.

Five cities had unemployment rates above 20%, including the San Gabriel Valley cities of Monterey Park (20.8%) and Rosemead (22.7%). Another five cities had single-digit unemployment rates, with three of those in the South Bay: Hermosa Beach (8.5%), Manhattan Beach (9.1%) and Palos Verdes Estates (8.6%).

Turning to jobs, the gain of 11,500 payroll jobs in August was a turnaround from the net loss of 3,600 jobs in July.

The federal government posted the biggest payroll job increase of 13,400, much of that due to the hiring of temporary workers for the U.S. Census Bureau to conduct door-to-door visits to encourage residents to fill out their census forms before the Sept. 30 deadline. 
There was also a net gain of 5,800 local government jobs, due mostly to several K-12 school districts – including Los Angeles Unified – starting classes in August.

The EDD also releases a seasonally adjusted figure for payroll jobs, which in August typically adjusts the figure downward because of schools restarting. The seasonally adjusted payroll jobs gain for August was 7,200.

The other sector posting a significant net gain in payroll jobs in August was retail, which rose by 7,600 jobs as businesses continued to relaunch their physical stores after the pandemic lockdown.

The leisure/hospitality sector reported the biggest net drop in payroll jobs, with a loss of 11,800. About two-thirds of that loss came from the amusement/gambling/recreation industry, which saw a drop of 7,700 jobs. Eating and drinking establishments also reported a loss of 4,200 jobs.

The EDD noted that from May through August, the county has gained a net 182,000 jobs, about one-fourth of the 716,000 jobs lost during the lockdown of the economy in March and April. But the tally of roughly 4.1 million payroll jobs for August is still about 444,000 less than August of last year, a drop of 9.8%.

Not surprisingly, the leisure/hospitality sector recorded the biggest drop in payroll jobs between August of last year and August of this year, falling by 176,000; eating and drinking establishments accounted for 116,000 of those jobs lost. Retail stores posted a net drop of 29,000 payroll jobs over those 12 months, with 16,500 of that drop coming from clothing stores.

Other industries posting big job drops over the past year include: motion picture/sound recording (down 35,000 payroll jobs), manufacturing (down 26,000), temporary employment services (down 24,000), and personal/laundry services (down 23,500).
The only significant job gainers over the past 12 months were food and beverage stores (up 6,600 payroll jobs) and building material/garden equipment stores (up 3,700).
For reprint and licensing requests for this article, CLICK HERE.