Made Goods Signs Big Lease in City of Industry
Monday, September 14, 2020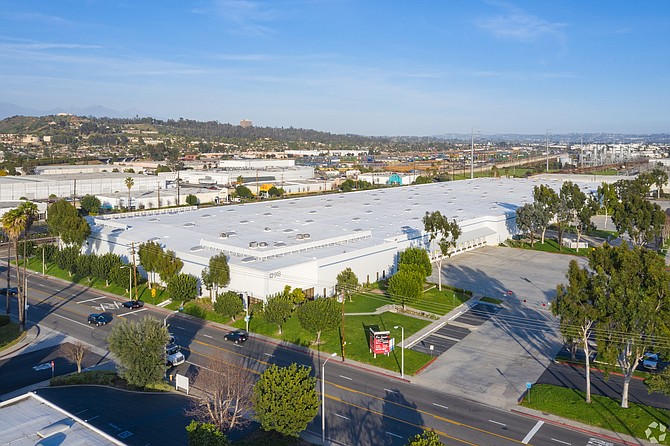 A furniture company has signed a 282,000-square-foot lease in the City of Industry.

Made Goods, a wholesale furniture brand of Ardmore Home Design Inc., plans to use the space for a corporate headquarters and to expand its warehouse operations. 

The lease, at 918 S. Stimson Ave., is more than double the size of Made Goods' current facility, a 128,800-square-foot location also in the City of Industry. 

"We are grateful to be able to expand Ardmore Home Design during this time. The new space will allow us to be more creative and offer quicker response time to our clients," Chris DeWitt, co-founder and chief executive of Made Goods, said in a statement. Other Ardmore Home Design brands include Pigeon & Poodle, Blue Pheasant and Thucassi.

Made Goods also recently opened a showroom on West Beverly Boulevard. 

Cushman & Wakefield's Ty Newland represented Made Goods in the transaction. The landlord for the building is LBA Logistics.
 
Newland said retaining the company's workforce after a relocation was important to Made Goods and played a big part in the company's decision to stay in the City of Industry. He added that the property's central location made it desirable as the company looked to scale up.

"They were looking to expand both their office footprint as well as their warehouse storage capacity. Given the growth trajectory they've been on ... they needed to more than double the footprint that they had," Newland said. He added that home decor companies are doing "exceptionally well" right now.

Newland said the new building was the aesthetic Made Goods was looking for and would allow the company to separate out its different product lines.

The property owner recently finished renovations on the building. It has 20,000 square feet of office space, lots of loading, high clearances, and a large, secured yard for parking.

Industrial has been one of the commercial real estate sectors doing well despite the
pandemic. 

"I've certainly seen a big uptick in demand for warehouse space. April and May were really quiet, but come June we really saw a lot more activity in the marketplace, and that's translated into a number of deals getting done," Newland said.

He added that tenants are looking for Class A buildings, which can be hard to find in L.A.

"Given the low vacancy rates and the fact that there is not a lot of product being built in L.A. County, we're seeing demand in all sizes of products," he said. "There's not a lot of large blocks of space in L.A. County. That's been the case for well over a decade. That's the biggest driver of a lot of groups going to the Inland Empire."

And looking forward, Newland said he expects ecommerce and food delivery to increase demand for warehouse space.

Industrial assets have now had 41 quarters straight of positive net absorption, according to data from CBRE Group Inc. Vacancy rates, meanwhile, are near an all-time low nationwide. 

The brokerage predicts that more ecommerce demand and inventory growth will lead to demand for more than 2 billion square feet nationwide in the next 10 years.

Made Goods isn't the only company to sign a large industrial lease this year.

A wholesale auto parts distribution company signed a five-year lease for roughly 132,000 square feet in a Prologis Inc.-owned building in the City of Industry at 19545-19649 E. San Jose Ave.

And US Elogistics Service Corp., a China-based ecommerce company, signed a roughly 232,000-square-foot industrial lease in Vernon at the Prologis Vernon Business Center at 5215 S. Boyle Ave.
For reprint and licensing requests for this article, CLICK HERE.