Carson Development Adds Skydiving Facility
Monday, September 14, 2020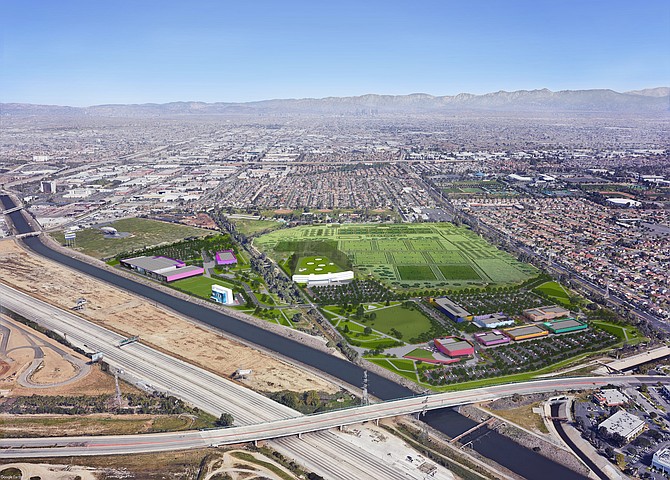 Plenitude Holdings, a partnership of Blanchard Entities and Shopoff Realty Investments, has signed a ground sublease with Carson Outdoor Fly for a skydiving facility in Carson.

It's the latest addition to The Creek at Dominguez Hills, an 87-acre development project in Carson that will have sports, recreation and other entertainment offerings.  

Carson Outdoor Fly has an agreement with Aerodium to use the company's technology. Aerodium makes vertical wind tunnels that can be used for indoor and outdoor skydiving, shows, promotional events, movies and military training.

"Not only will The Creek at Dominguez Hills be Aerodium's first location in California, it will also mark the debut of our most advanced technology, which will feature very low noise and very high performance, making it perhaps the best open wind tunnel ever produced," Aerodium owner and Chairman Ivars Beitans said in a statement.

The Creek at Dominguez Hills is being developed by Plenitude Holdings. The site, which is currently being run as a golf course, is expected to eventually span 500,000 square feet and will include retail offerings.

It will also have a 199,000-square-foot indoor sports complex and more than 8 acres of open space that will include a jogging path, a 6.6-acre park, a zipline, a ropes course and a clubhouse.

Last year, Plenitude Holdings announced it had signed a lease with FlyingTee, which would bring private and semi-private event rooms and golf driving bays to the development.

And in August, the company announced a management agreement with Sports Facilities Management.

The project is set to start opening in 2023.

"Aerodium's outdoor sky diving technology is a perfect fit for The Creek at Dominguez Hills' recreation and sports concept, and we're pleased to welcome them to this future entertainment destination," Shopoff Realty Investments President and Chief Executive William Shopoff said in a statement.

"With other technology-forward sports vendors like Flying Tee already on board, this development is sure to provide a unique entertainment option for Los Angeles residents."
For reprint and licensing requests for this article, CLICK HERE.