American Moves Up Restart of LAX-to-Sydney Flight
Tuesday, September 8, 2020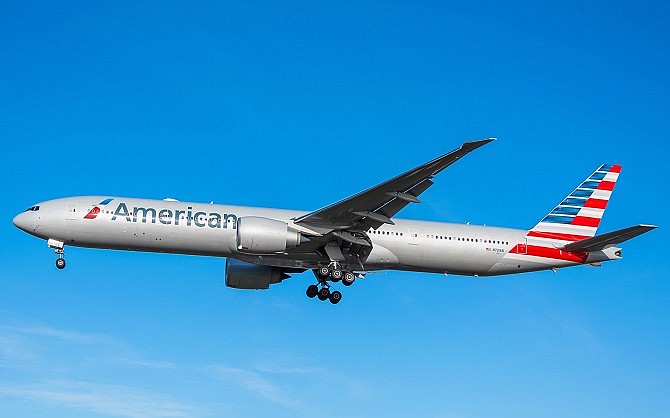 In a glimmer of hope for the beleaguered international travel market at Los Angeles International Airport, American Airlines is relaunching its LAX-to-Sydney flight in November, eight months ahead of an earlier plan.

The Fort Worth, Texas-based air carrier had announced on July 1 that it was suspending service from LAX to Australia's largest city flight effective July 5. At the time American said the flight would likely be reinstated in the summer of 2021. 
The July move was part of a larger international adjustment by American based on predictions at the time that

demand for such flights would remain depressed well into 2021

due the Covid-19 pandemic.

But American now plans to restart the LAX-to-Sydney service on Nov. 12, with four flights per week on its Boeing 777-300ER aircraft, which has a seating capacity of 304. 
The airline also is planning three cargo-only flights per week in response to surging demand for air cargo.

The news was first reported on Sept. 7 by Australian publication Executive Traveller. American Airlines spokeswoman Nichelle Tait confirmed the earlier restart in a Sept. 8 email to the Business Journal.

Tait said that with regard to efforts to prevent the spread of coronavirus, American will "continue to work closely with the Australian government as needed to ensure our compliance on this route."

American has operated the LAX-to-Sydney route in a codeshare partnership with Qantas Airlines, which is headquartered in the Sydney suburb of Mascot. As part of this codesharing agreement, passengers can book the flight through either American or Qantas.

The earlier restart of international service to Sydney will help boost the international passenger count at LAX. In July, 192,000 international passengers went through the gates at LAX, down 92% from July 2019.

International travelers are much sought-after, since they spend more per capita than their domestic counterparts. According to figures from the Los Angeles Tourism and Convention Board, in 2018, international visitors to Los Angeles County made up about 15% of the 50 million visitors to the county, but represented 49% of total tourist spending.
For reprint and licensing requests for this article, CLICK HERE.