Supportive Housing Project Set for Filipinotown
Monday, September 7, 2020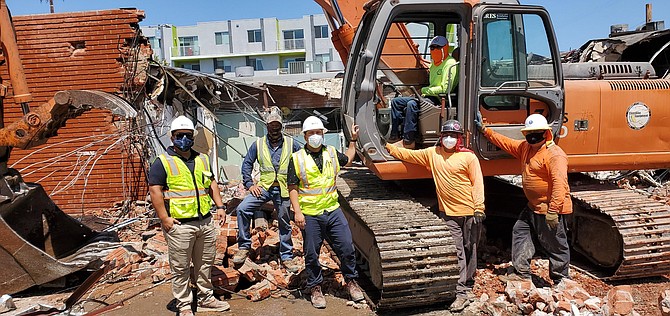 Linc Housing Corp. has partnered with Search to Involve Pilipino Americans on HiFi Collective at 3200 W. Temple St.

HiFi Collective is a five-story building that will have 63 supportive housing units and a manager's unit when completed in Historic Filipinotown.

"This vital redevelopment at SIPA has been several years in the making and marks the beginning of a turning point for Historic Filipinotown," Jennifer Taylor, head of real estate for SIPA's board of directors, said in a statement.

The property will also have SIPA's headquarters on the ground floor with 2,700 square feet of multipurpose space, including a programming space, a professional kitchen, a community cultural center and the John Eric Swing Small Business Center. The business center will have resources and incubator space for entrepreneurs and small-business owners.

Upper levels will have affordable studio apartments, which will be for families and individuals who have experienced homelessness.

"This permanent supportive housing project hits the mark on many levels: We're providing 63 units of housing for the formerly homeless in the area; we are collaborating with a Filipino service organization with a long-standing commitment in the community; and we're honoring John Eric Swing, whose positive contributions to Historic Filipinotown have left an indelible mark in the neighborhood," said Los Angeles City Councilmember Mitch O'Farrell in a statement.

Swing died of Covid-19 in June. He was formerly SIPA's executive director.

"We do our best work when we understand the community and the needs of t
he neighborhood, and our partnership with SIPA marries their deep community knowledge with Linc's expertise in affordable housing development, " said Rebecca Clark, president and chief executive of Linc Housing, in a statement. "SIPA's mission aligns with Linc's. We're both committed to improving neighborhoods and empowering people to make positive contributions to the community. We're excited to know that SIPA will be bringing the cultural community center to life for everyone in the neighborhood."

The project is being funded by construction and permanent loans from Bank of America, $12.7 million in HHH funding managed by the city, $6.8 million from the county's No Place Like Home funds and tax credit equity.

Once completed, it will receive rental subsidies from the city, which will also provide funding for its supportive services.
For reprint and licensing requests for this article, CLICK HERE.