Byron Allen's Suit Against Charter Can Move Forward
Monday, September 7, 2020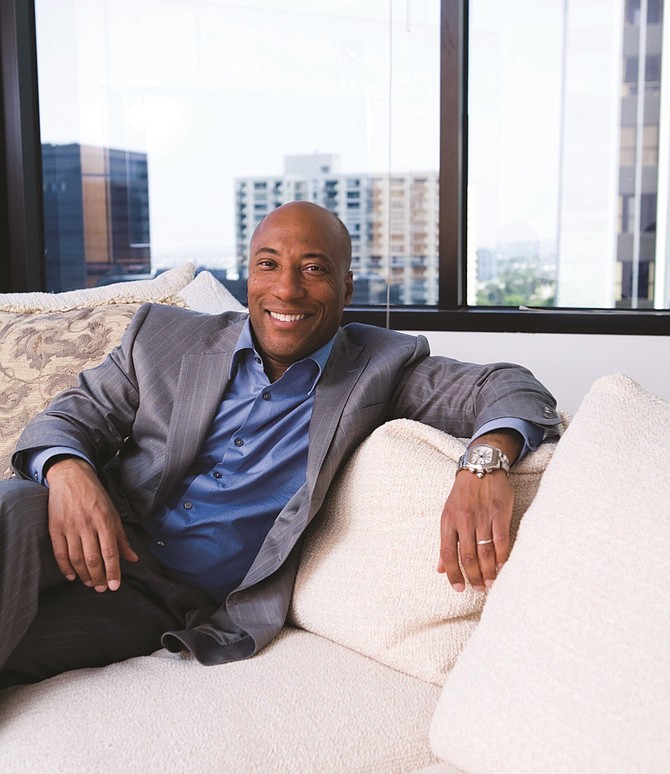 Byron Allen's $10 billion lawsuit against Charter Communications Inc. is moving forward.

U.S. District Court Judge George Wu on Aug. 28 denied a motion by Charter to dismiss the suit, which alleges that the cable operator refused to do business with Allen and his companies due to intentional racial discrimination.

Allen, the founder, chief executive and owner of Century City-based Entertainment Studios Networks Inc. and the lawsuit's co-plaintiff, the National Association of African American-Owned Media, filed the suit against Charter in 2016.

The lawsuit contends that Charter, the country's third-largest cable system, has consistently declined to meet with Allen's 100% Black-owned ESN to negotiate carrying its channels while Charter repeatedly met with executives of white-owned channel providers, in violation of the Civil Rights Act of 1866.

Allen asserts that his company would be worth $10 billion but for intentional racial bias by Charter that has blocked his networks from the company's cable system.  

ESN operates seven television networks — Justice Central.TV, Comedy.TV, ES.TV, Pets.TV, Recipe.TV, MyDestination.TV, and Cars.TV.

"Charter once again tried to claim in a court of law that the First Amendment gives them the right to discriminate against Black people," Allen said in a statement following Wu's ruling. "This is a despicable, racist legal position, and I'm highly confident Charter CEO Tom Rutledge and the Charter board of directors will be held fully accountable." 

Charter had argued in its dismissal motion that its programming decisions are protected by the First Amendment, and that ESN and NAAAOM had failed to show Charter's lack of interest in ESN was because of race. 

Kirkland & Ellis, the firm representing Charter in the lawsuit, declined a request for comment.

Among the claims in Allen's suit is that Charter Senior Vice President of Programming Allan Singer told an African American group lawfully protesting in front of Charter headquarters "to get off of welfare and that they were typical African Americans looking for a 'handout,'" according to the complaint.

The suit also contends that Charter Chairman and Chief Executive Rutledge "condescendingly dismissed" Allen at a Cable Hall of Fame dinner, calling the entrepreneur "boy" and telling him to change his behavior.

In his decision, Wu wrote that the Charter executives' statements along with the company's "stonewalling" on meetings with ESN while meeting with other media companies constituted a valid federal civil rights claim. 

Previously, ESN and NAAAOM had sued Comcast Corp. for $20 billion in 2015, alleging that the cable system operator also had refused to carry ESN's networks due to intentional racial bias, a charge Comcast denied.

The case made its way to the U.S. Supreme Court to settle the issue of the standard of proof to be applied. In March, the court ruled in Comcast's favor that Allen would have to establish that intentional racial bias was not merely a contributing factor in Comcast's behavior toward ESN but that it was the overriding factor.

The Supreme Court sent the case back to the trial court. In June, the parties reached a settlement in which Comcast agreed to pick up Allen's Comedy.TV, Recipe.TV and Justice-Central.TV channels.
For reprint and licensing requests for this article, CLICK HERE.