Soon-Shiong Steps Aside as CEO of NantKwest
Monday, October 26, 2020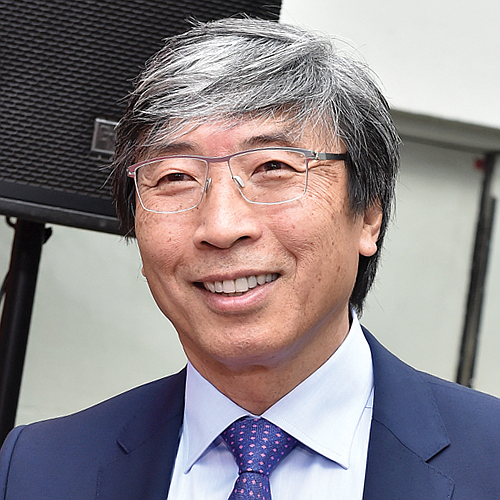 Billionaire Patrick Soon-Shiong has stepped aside as chief executive of Culver City biotech firm NantKwest Inc., handing the reins to longtime health care executive Richard Adcock effective immediately, the company announced late on Oct. 26.

Soon-Shiong becomes executive chairman of NantKwest's board and retains roughly two-thirds ownership of the company with more than 67 million shares.

Adcock was formerly chief executive of Verity Health Systems, the El Segundo-based hospital chain that filed for bankruptcy in 2018 and sold off its hospitals earlier this year.

The relationship between Soon-Shiong and Adcock extends back at least five years as Soon-Shiong's NantWorks family of companies (which includes NantKwest) had invested more than $300 million in Verity. NantWorks was also majority owner of Integrity Health, a management company which in 2015 was brought in to run Verity.

When Verity filed for bankruptcy, Soon-Shiong and Nantworks were the company's largest creditor. As the bankruptcy wound down, Soon-Shiong purchased one of Verity's Hospitals, St. Vincent Medical Center in L.A.'s Westlake district, for $135 million.

Prior to his tenure at Verity, Adcock served as chief innovation officer for Sanford Health of Sioux Falls, S.D., a major rural nonprofit health care system with more than 382 locations and 28,000 employees throughout the U.S.

"I'm excited to have Rich, with his extensive experience and unwavering commitment to innovation and operations, at the helm of NantKwest at a crucial time for the company and for the entire health care industry," Soon-Shiong said in the announcement. 
"Not only is Rich uniquely qualified to take on this role, but having worked with him for several years, I am confident that he is the right leader to advance NantKwest and its mission. I intend to work closely with him and continue to maintain an active role in achieving NantKwest's mission to harness the power of natural killer cells and the human immune system to transform the treatment of cancers and serious infectious diseases."

Soon-Shiong remains chief executive of ImmunityBio, a privately held company that has worked with NantKwest to develop immune system-based drugs to combat a range of diseases, including cancer and, more recently, Covid-19. 
Both companies have been participating in the Trump Administration's "Warp Speed" program to bring vaccines to market as rapidly as possible to fight Covid-19.

"I am thrilled to be joining Dr. Soon-Shiong and the NantKwest team on the quest to cure cancer and infectious diseases using natural killer cell therapy," Adcock said in the announcement. "I look forward to using my experience in health care research and delivery to help accelerate NantKwest's growth."

NantKwest shares rose 0.8% to $9.03 in after-hours trading late on Oct. 26.
For reprint and licensing requests for this article, CLICK HERE.