Pluto's Ryan to Lead Streaming Efforts for ViacomCBS
Monday, October 26, 2020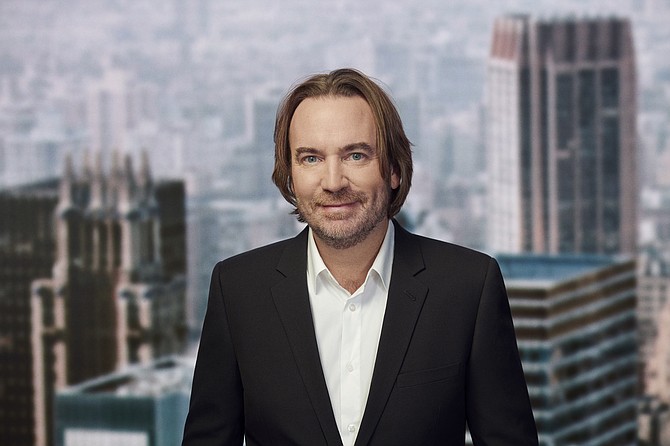 New York-based ViacomCBS Inc. is attempting to up its game in the streaming wars with a new leadership structure that places Pluto TV Chief Executive Tom Ryan at the helm.

The company said in an Oct. 20 statement that the move will "enhance ViacomCBS' ability to leverage the cross-house franchise and content strength of ViacomCBS and seize the global opportunity in streaming."

Ryan and Ilya Pozin founded West

Hollywood-based Pluto TV in 2013, and Ryan has served as chief executive of the free, ad-supported television streaming service. Viacom, now ViacomCBS, acquired Pluto in 2019 for $340 million.

Ryan will assume the role of president and chief executive of ViacomCBS Streaming. He'll oversee CBS AllAccess, which the company plans to relaunch as Paramount Plus in early 2021, and will continue to guide Pluto TV.

As part of the restructuring, Marc DeBevoise will step down as ViacomCBS' chief digital officer, ViacomCBS president and chief executive of Viacom Digital. He will serve in an advisory capacity through the end of 2020.

In further executive shifts, Kelly Day, chief operating officer for ViacomCBS Networks International, will take on an expanded role as president of streaming at VCNI. As previously planned, Pierluigi Gazzolo will step down from his position as president, streaming and studios at VCNI.

ViacomCBS is one of several major media companies hoping to expand their streaming business. On Oct. 12, Burbank-based Walt Disney Co. unveiled a plan to restructure its operations with a focus on the company's streaming service, Disney Plus. NBCUniversal and WarnerMedia also have announced restructurings in their streaming operations in recent months.

Attorney Jamice Oxley, a member of New York-based Pryor Cashman's Intellectual Property, Media and Entertainment and Digital Media Groups, said in an email that ViacomCBS "is officially joining the race for consumer attention" with its streaming plans.

The appointment of Ryan, the plan to transform CBS All Access into Paramount Plus and the creation of ViacomCBS Streaming, according to Oxley, are "three bold moves that signal ViacomCBS' strong desire for a piece of the billion dollar global streaming market that Netflix has invested in and dominated over the past 10 years."

Added Oxley, who is based in Pryor Cashman's Century City office, "The success of ViacomCBS' streaming strategy will hinge upon how quickly they can leverage their existing intellectual property assets across all business units and attract ever-changing consumers to its new platform."
For reprint and licensing requests for this article, CLICK HERE.