Music Legend Herb Alpert Is the Business Journal's Philanthropist of the Year
Monday, October 26, 2020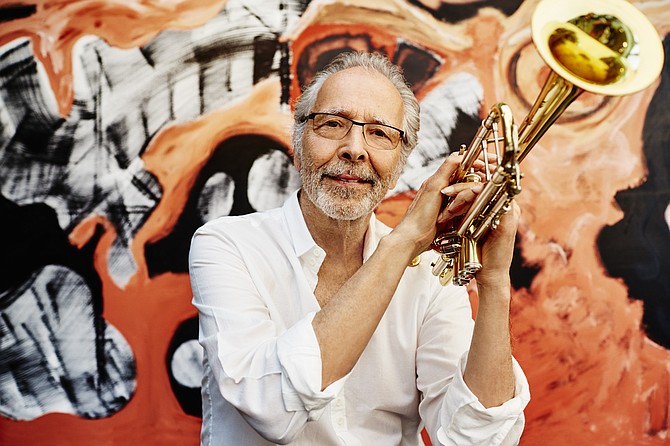 Trumpeter and A&M Records co-founder Herb Alpert, 85, who rose to fame in the 1960s with his Latin-flavored band Herb Alpert and the Tijuana Brass, has never let age stop him from launching concert tours around the world with his wife, Grammy Award-winning singer Lani Hall. 

Still, Alpert admits the global pandemic has slowed them down.

"We have been doing 50 concerts a year for 13 years," Alpert said. "We had to cancel our last tour after the Covid came into our lives. We were supposed to go through Canada, the Midwest, the East Coast and then we were on to London to play at a famous jazz club there, Ronnie Scott's."

The tour, which was to begin in April, is now postponed indefinitely. 

"Hopefully we'll be able to do that, but it's a strange time right now," Alpert observed with massive understatement.

While strange times may have sidelined the tour, Covid-19's devastating effect on the performing arts, and particularly arts education, has energized the couple's philanthropic efforts via the Herb Alpert Foundation, which launched in 1988 and is based in Santa Monica. 

"Instead of going backward, we went forward," Alpert said from the couple's Malibu home, by phone due to social distancing concerns. "Artists are the heart and soul of our democracy. I really believe that.

"I've said this before: They are the second responders," Alpert continued. "They are the ones we look for when we want to feel something, to feel like we're not alone, to feel that we are OK."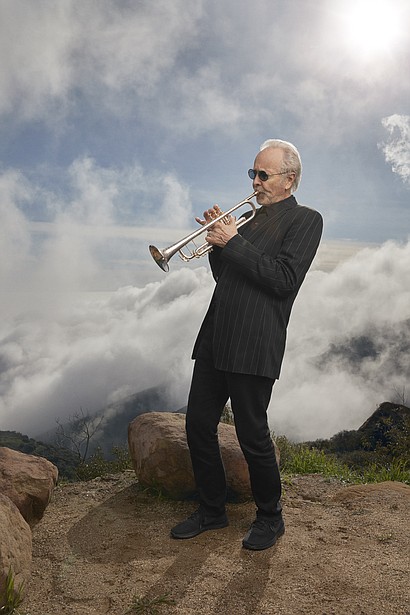 As a tribute to the second responders, Alpert said the foundation plans to double the reach of its annual Herb Alpert Award in the Arts in 2021, giving $75,000 awards to 10 mid-career artists instead of five.

The awards include a residency at California Institute of the Arts. Alpert and Hall have donated nearly $40 million to the school, including a $15 million gift in 2008 for the music school, which was renamed the Herb Alpert School of Music at CalArts in honor of the gift.

In 2019, the foundation distributed more than $15 million in grants to more than 90 nonprofits. About two-thirds of grantees are based in greater Los Angeles.

The grants go to arts and educational groups as well as organizations the foundation groups under the heading of Compassion and Wellness. 

The latter includes Homeboy Industries, which runs youth programs; Chrysalis, which provides pathways to self-sufficiency for the homeless; and the Good People Fund, which deals with social problems primarily in the United States and Israel. Also on the list is Painted Turtle, a camp for kids with serious medical conditions, located in Lake Hughes.
 
Large donations

The foundation is perhaps best known for large donations to educational institutions, including $30 million to UCLA in 2007 to establish the Herb Alpert School of Music, the first and only stand-alone school of music in the UC system. 

"They've invested millions of dollars in scholarships, outreach programs and capital projects on our campus," UCLA Chancellor Gene Block said in an email. "Their most recent large gift — funding to renovate and rename one of our theaters 'Lani Hall' — was a wonderful surprise anniversary gift to Lani from Herb," said Block. "A highlight of my time as chancellor was presenting Herb with our campus' highest honor, the UCLA Medal, at the music school's inaugural commencement in 2017."

Some donations are made farther afield but align with the Alpert foundation's commitment to arts education. In 2010, Alpert saw a New York Times article saying New York's Harlem School of the Arts was in financial tatters and threatened with closure. 

Alpert donated $500,000 as part of a $1 million gift from a consortium of donors to keep the doors open. Since then, Alpert's foundation has given more than $17 million to the school, including $9.5 million in 2019 to fund a major campus renovation.
Alpert said he first dove in to help the school because it served all children, not just budding professionals.

"I don't think people get it. Our politicians don't get it," he said. "I really believe all kids should have a creative experience at an early age. 

"It's a right. It shouldn't be a privilege; it's a right. It doesn't mean they are going to be a professional musician or an artist or a sculptor. … You get those juices flowing, and I think that leads you to an interesting, innovative life. This whole country was (built) on creativity."

Foundation President Rona Sebastian said the organization has distributed $190 million to date. 

"Herb has been very successful; he's very wealthy, but he's not a multibillionaire. The amount of his personal wealth he has used to help other people is really astronomical," Sebastian said.

She said the private family foundation is structured to support organizations rather than providing grants to individual artists. She added that the foundation tends to develop long-term relationships with core organizations and gives them free reign to decide how best to distribute the funds, including leveraging the funds for matching grants.
 
'Amazing partners'

"Herb Alpert, Lani Hall and the Herb Alpert Foundation staff have been amazing partners for Chrysalis for more than a decade," Chrysalis President and Chief Executive Mark Loranger said in an email. "They trust Chrysalis' leadership to make the right decisions about what our clients need. Most of their support has been flexible, general operating dollars."

Individual artists are celebrated with the Alpert awards, but even those celebrate innovation rather than necessarily critical or financial success. 

"Some of the artists who win the Alpert awards, they are not all … artists that give you the beat of the week," Alpert said. 

"These are the artists that are on the road less traveled," he continued. "They are the ones that do odd things. They experience art in a little more unique way. Some of them can be irritating, too, when they come up with stuff that's like, 'What the hell is that?'

"And that's the art," Alpert continued excitedly. "When you look at a Jackson Pollock painting you might say, 'I can do that.' This is a bunch of scrambled stuff on a canvas. But wow, he was a genius, recognized in museums all over the world."

Alpert said his passion for providing arts education dates back to his experience at 8 years old at a Los Angeles grammar school. 

"There was a table filled with instruments," he recalled. "I happened to pick up the trumpet. I was a very shy kid. I didn't have much to say, and I didn't know what to say. And then, suddenly, this trumpet was blasting sounds for me, and it was talking to me. It became a friend of mine who was able to do things that I couldn't do."

Alpert stuck with the instrument, but he said, "It wasn't until much later I realized I was trying to play like my favorite musicians ... so I started looking for my own voice. This is what I try to impress on young kids or aspiring artists. You have to find your own voice. It's not enough to be able to play like somebody else."
Building an empire

John Scheinfeld's recently released documentary "Herb Alpert Is …" details how Alpert's search for inspiration in world music, particularly the sounds of Mexico, led him to launch the Tijuana Brass in 1962. 

That same year, Alpert began his long business partnership with Jerry Moss as co-founders of A&M Records, which released Tijuana Brass' first album, "The Lonely Bull."

The band became known for such catchy tunes as "Spanish Flea," "A Taste of Honey," "Whipped Cream" and "Tijuana Taxi."  In 1965 and 1966, Herb Alpert and the Tijuana Brass sold more records than The Beatles. 

Alpert keeps the records coming, including a recently released box set of 63 songs in conjunction with the documentary, and the jazz single "Slick," featuring Jeff Lorber, released in July.

A&M Records started out of Alpert's garage in West Hollywood and later moved to the former site of Charlie Chaplin Studios on La Brea Avenue in Hollywood. (The property is now the home of Jim Henson Studios.) 

In the label's first decade, A&M became the world's largest independent record company with an artist roster that included the Carpenters, Quincy Jones, Joe Cocker, Janet Jackson, Carole King and other music superstars. 

Privately owned A&M was acquired by PolyGram Records, then a subsidiary of Dutch-based NV Philips, in 1989 for a reported $500 million. Currently the A&M label is owned by Universal Music Group Inc., and its archives were donated to UCLA.

"Herb was always very aware of the business. He's a very bright man," Moss said from his home in Maui. "I think no job was too big or too small for Herb. 

"I think he sees things differently from most people," Moss added. "That energy he has is most effective." 

Alpert and Moss were inducted into the Rock & Roll Hall of Fame in 2006 as nonperformer lifetime achievers for their work with A&M. And like Alpert, Moss is a longtime arts philanthropist. In October, Moss and his wife, Tina, donated $25 million to downtown's Music Center for new programming initiatives.
 
'Jazz is about freedom'

Alpert said the music industry is a completely different world from when he started recording in his garage in the '60s using a Webcor wire recorder. 

"That was before tape," he reminisced. However, he does not wallow in the past and has readily embraced technology. 

"Now you can do it on your own little laptop. It doesn't make it any less creative," he said. "If you are creative, you are creative."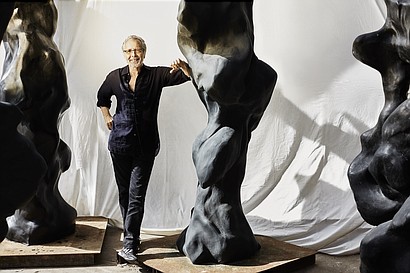 Along with music, Alpert has pursued abstract painting and sculpture, using sculptural inspirations as varied as totem poles of the Kwakiutl tribe of British Columbia and Dutch painter Hieronymus Bosch's surreal triptych "The Garden of Earthly Delights."
 
Still, Alpert said, no matter what your medium, creativity is all about jazz.

"I think jazz is the thing we are all looking for," he said. "Jazz is about freedom. People around the world and in our country, we want to be free to be ourselves, to exercise our own uniqueness. I think jazz points the way."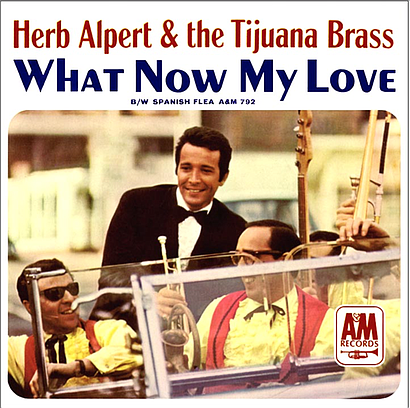 Herb Alpert's Musical Milestones
Key achievements and moments from his career
In 1962, Herb Alpert and Jerry Moss start A&M Records and release the company's first album, "The Lonely Bull," by Herb Alpert and the Tijuana Brass.
A&M Records is sold to Polygram Records for $500 million in 1989.
Alpert and Moss are inducted into the Rock & Roll Hall of Fame 2006.
Alpert is awarded the National Medal of Arts Award by President Barack Obama in 2013 for his musical, philanthropic and artistic efforts.
Alpert has sold more than 72 million records in his career.
Alpert has recorded more than 40 albums, including 15 gold albums and 14 platinum albums.
He has 24 Grammy nominations and nine wins, including Record of the Year for "A Taste of Honey" in 1966.


Top Gifts by the Herb Alpert Foundation 
Total gifts to date: $190 millionUCLA Herb Alpert School of Music: $37.7 million
Includes a $30 million gift in 2007.
California Institute of the Arts:
$39.3 million
Includes $17.7 million for the Herb Alpert Awards,
Los Angeles City College Music Department: $10.7 million 
Includes funding used for scholarships. 
Harlem School of the Arts: $17 million  
Includes $9.5 million for the HSA Renovation, which was completed in October.
For reprint and licensing requests for this article, CLICK HERE.