Industrial Lease Is Set in Pico Rivera
Monday, October 26, 2020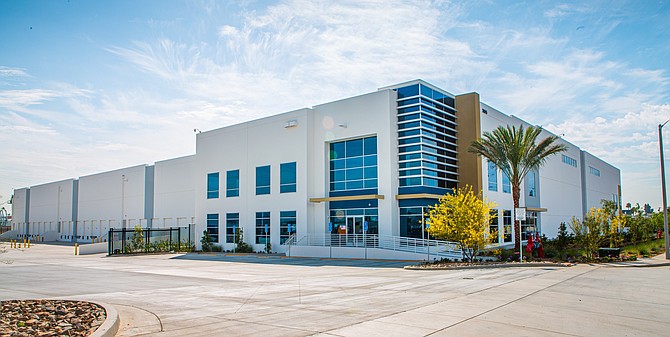 An unnamed tenant has signed a nearly 119,000-square-foot lease in Pico Rivera.

Newmark Knight Frank's John McMillan, Jeff Sanita, Danny Williams and Greg Stumm represented the landlord, Alere Property Group, in the transaction.
The tenant was represented by Mohr Partners Inc.

The lease happened after a previous deal fell through.

"We were drafting leases for one of the largest companies in the U.S. when the lockdown occurred in mid-March and, unfortunately, Covid-19 impacted their business plans," McMillan said in a statement.

"Thankfully, by mid-summer, we had several new tenants interested in the building, and we were able to come to terms with Alere's preferred tenant over the past month," he added.

The property, located at 7875 Telegraph Road, was built in 2019. It has 36-foot clearance heights, 21 dock-high loading positions, a secured yard, lots of parking and two drive-in bays.

Sanita said in a statement that tenants were interested in occupying the space quickly, as it was "one of the few empty Class A buildings of this size available in all of infill Los Angeles."

Michael Del Santo, a senior vice president at Alere, added that the tenant had multiple small facilities throughout Southern California already, and the new lease was in a location central to most of them.

"The Class A features and large yard were a big draw for them," he said in a statement.

Industrial is one of the hottest sector's in commercial real estate in Los Angeles.
The vacancy rate in Los Angeles County has been under 3% for 17 straight years, according to data from NKF.

The brokerage also found that the average asking rent in the third quarter reached a record 89 cents a square foot, up 2.3% from the third quarter of 2019.

Brokerages believe demand for industrial space will continue to be strong. It's expected that an estimated 2 billion square feet of industrial space will be needed to keep up with growing ecommerce demand in the next 10 years, according to CBRE Group Inc.

Several large industrial leases have already been announced this year, including properties in Santa Fe Springs, City of Industry and Vernon.
For reprint and licensing requests for this article, CLICK HERE.