Architecture Firm Nadel Puts Focus on Growth
Monday, October 26, 2020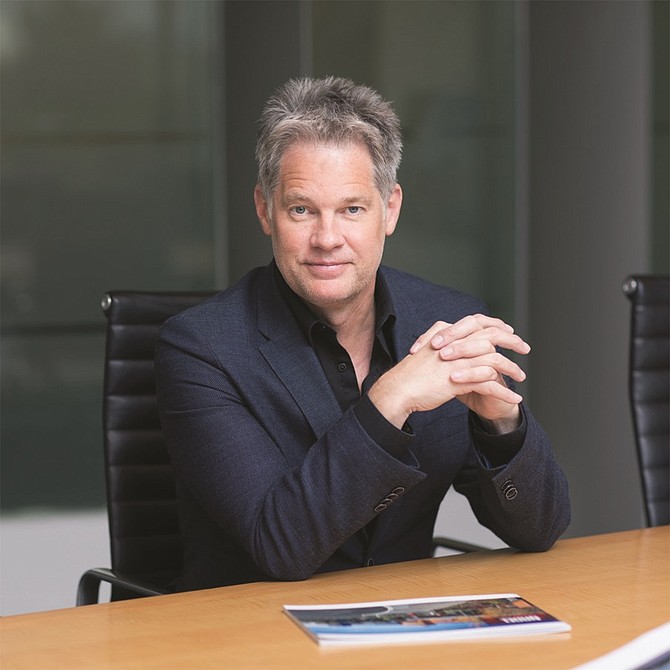 Sawtelle-based architecture firm Nadel Inc. is growing full steam ahead despite the Covid-19 pandemic.

As part of that growth, Nadel recently named former Unibail-Rodamco-Westfield executive Anthony Sanchez as design director and promoted Ancelmo Perez to studio director.

The appointments happened shortly after the firm completed its transition to new ownership, with principals Greg Lyon and Patrick Winters taking the helm.
Nadel's management team said it believes the pandemic could actually lead to new possibilities.

"From a business perspective, in times like this, there is always opportunity," Lyon said. "It levels the playing field. You need to find where the growth opportunities exist."
Lyon added that Nadel is hiring people "who will add value to the firm long term and in what markets (we think) will come out of this well."

The recent ownership change created opportunities "for the younger generation" of talent at Nadel, according to Lyon, including promotions for key staff members to senior roles.

The personnel changes reflect the market sectors and assets the company believes will have architectural demand moving forward.

Sanchez, for instance, spent eight years with Westfield, where he led the design of for the exterior of the $1 billion repositioning of Westfield Century City.

"For us to be able to bring on somebody of that caliber was extremely exciting," Lyon said.

Sanchez's background, Lyon added, allows him to lead Nadel's "blended-use projects" that span multiple asset types, such as retail, office and residential.
"Anthony's background really positions him to focus on those larger-scale blended-
use projects, which we believe we are going to see more and more of," Lyon said. "It positions us to go after where Los Angeles is going as a community."

Lyon said some of these projects were already in the works pre-Covid, as was more multifamily building.

"We still have a housing shortage in Los Angeles. We have a need for more affordable housing," he said.

Hospitality is also moving forward, Lyon said, although that area of the market may be in for some changes.

He added that the firm is still seeing both ground-up projects and repositioning of existing assets.

For some projects that have been in the works for a while, Lyon said Nadel has occasionally had to make design changes. For example, the company is working on a retail center that, prior to Covid, was going to include a movie theater and sit-down restaurant.

"We had to relook at those projects without a movie theater or large restaurant and make them work with the new, temporary normal," he said.

Moving forward, Lyon added, the firm anticipates more projects will have large outdoor components as well.

And there may be changes to multifamily projects. Prior to the pandemic, smaller units with larger common areas and amenities were becoming more common.

"Now what we're seeing in multifamily is people thinking we need larger units because people will spend more time in their apartments and might be working from home," Lyon said.

From a revenue perspective, Nadel is relatively stable, he said, but "internally we've been way busier than we've ever been because we are dealing with all of the dynamics right now."

And the company is "aggressively looking for leadership and staff as well," Lyon said.
"We are very fortunate that we are in a position that we can now look for opportunities. We are still in an aggressive growth mode," Lyon added.
For reprint and licensing requests for this article, CLICK HERE.