Metro Starts Final Phase of Downtown Tunnel Project
Monday, October 19, 2020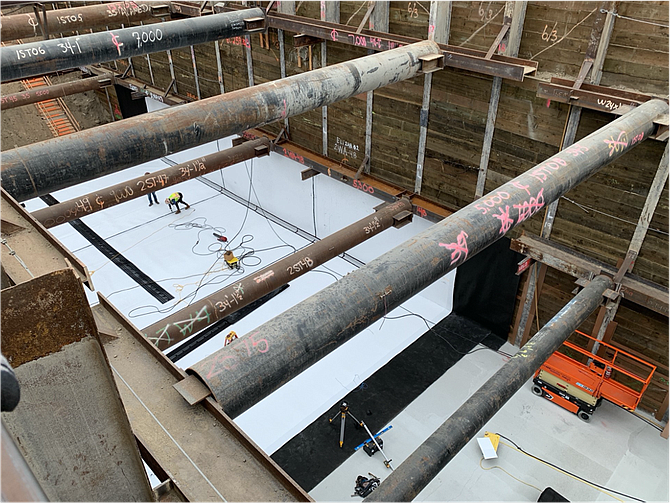 Work begins this weekend on the final major phase of the $1.8 billion regional connector rail project downtown.

The project will connect the L, or Gold, Line tracks in Little Tokyo/Arts District to the new 1.9-mile twin rail tunnels under downtown.

Those tunnels will ultimately connect the A (Blue), E (Expo) and L Lines, allowing passengers to travel nonstop from Azusa to Long Beach and to reduce the number of required connections for other routes traversing downtown.

"These updates are the beginning of greater connectivity for all Angelenos," the Los Angeles Metropolitan Transportation Authority said in a statement announcing the start of this phase.

Metro awarded the overall contract in 2014 to Regional Connector Constructors, a joint venture between Skanska USA's Civil West California District — a unit of New York-based Skanska USA, which in turn is a subsidiary of Stockholm, Sweden-based Skanska — and Evansville, Ind.-based Traylor Bros. Inc.

U.K.-based Mott MacDonald Group is the lead designer.

At the time it was awarded, the contract was valued at $927 million, with completion expected by late 2019. The project encountered numerous delays, mostly early on as the team tunneled through areas of Los Angeles dating back more than 150 years.
All told, the delays pushed the project back three years and just about doubled the project cost.

Starting on Oct. 24, Regional Connector Constructors will build the underground tunnel box for the L Line along Alameda Street between 1st Street and the 101 freeway, wrapping up work on the last major tunnel segment for the overall regional connector project.

The current Little Tokyo/Arts District street-level station will be demolished and replaced by a new underground station.

Work on this phase is expected to be completed in summer 2022, with service on the entire regional connector project expected to begin by the end of that year.

To allow for the work, Metro will shut down the L line between Union Station and Pico/Aliso station, starting Oct. 24. The agency will set up a bus bridge to allow passengers to traverse between the two stations or to access the Little Tokyo/Arts District station in between.
For reprint and licensing requests for this article, CLICK HERE.