Slingshot Lands Space Force Contract
Friday, October 16, 2020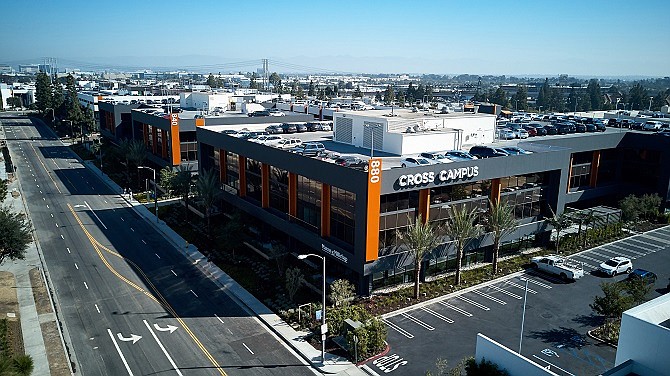 El Segundo-based Slingshot Aerospace, a startup that develops situational software, has landed a U.S. Space Force contract.
Space Force awarded Slingshot a $1 million Small Business Innovation Research Phase 2 contract.
The company also secured a $1 million investment from investor ATX Venture Partners. 
The Space Force contract was announced Oct. 8.
Slingshot has developed the Orbital platform, which is like an air traffic control system for space. 
The Space Force contract is for the company's Slingshot Orbital Library, an immersive space simulation tool that teaches students and professionals about space domain awareness and complex astrodynamics.
"Space operators need to understand complicated concepts like astrodynamics, the effects of various items in orbit, and how spacecrafts maneuver among other objects in space," Col. Max Lantz, commandant of the U.S. Air Force's National Security Space Institute, said in a statement.
Slingshot's Orbital Library system can be utilized by college students, who will be able to "govern their own virtual universe, allowing them to learn foundational theories that will lead to better and faster decision making," said Melanie Stricklan, co-founder and chief strategy officer of Slingshot Aerospace.
Students can use the Slingshot Orbital Laboratory to manage time, adjust the orbital elements of real or synthetic satellites or other objects, and configure various aspects of the physics as needed.
"This contract is a significant testament to our innovative technology and brings us one step closer to creating a safer, more sustainable world," Stricklan added.
Slingshot teamed up with mid-Wilshire based production studio The Third Floor for data visualization on the program. 
The Third Floor developed virtual reality graphics for space-themed movies like "The Martian" and "Gravity."
The purpose of this Orbital Laboratory project is to "to provide a new, modern and engaging way to perceive, comprehend, and predict object relations in space and orbital scenarios," Stricklan said.
The final Orbital Laboratory product is expected be delivered to the Space Force by December 2021.
For reprint and licensing requests for this article, CLICK HERE.