Teuscher Adapts to Chocolate in the Time of Covid
Monday, October 12, 2020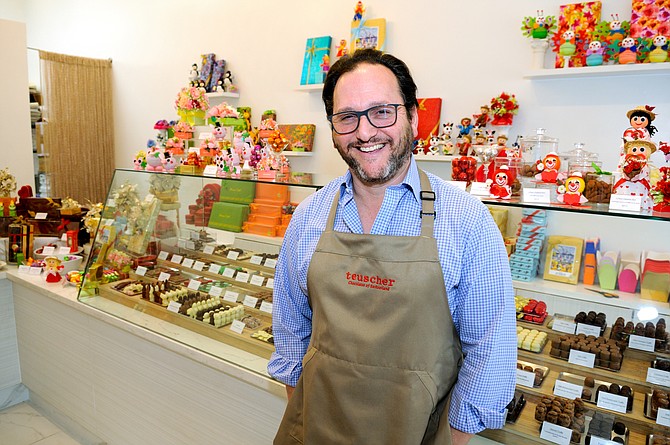 Beverly Hills Teuscher Chocolates of Switzerland, a well-known local purveyor of gourmet chocolate, has managed to adjust to Covid-19 concerns, including a temporary closure of the Teuscher factory in Zurich, Switzerland, that disrupted acquistion of the product.

Shop co-owner Tom Gallop said the Beverly Hills store was deemed an essential business, so it has stayed open. But in the early days of the pandemic, "we'd be lucky to get three customers" in a day.

Beverly Hills Teuscher has cut down on store hours and samples. "I always loved standing in front of the store and giving out samples of our sipping chocolate or the occasional truffle, but that's also gone away," Gallop said.

Like See's, Gallop has beefed up its online business. Beverly Hills Teuscher also has wooed its 3,500 email customers with promotions, including 25% off on bulk chocolate and what Gallop called an "extremely popular" BOGO offer on boxes of Teuscher's signature champagne truffles.

Another special offer: Gallop married the shop's co-owner,

Tara Gallop (formerly Margolin) in August, and the newlyweds celebrated becoming "Mr. and Mrs. Truffle" by giving away one champagne truffle for each one purchased.

"It was our way of saying thank you for supporting us through this insane and uncertain time," Gallop said.
For reprint and licensing requests for this article, CLICK HERE.