New Buyer Set for Crenshaw Plaza Mall
Monday, October 12, 2020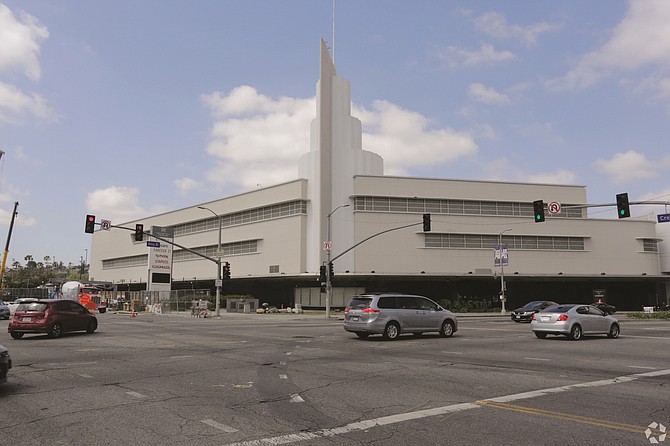 The Baldwin Hills Crenshaw Plaza may have a new buyer after a deal for the iconic mall fell apart earlier this year.

New York-based LIVWRK and DFH Partners have reached agreement to acquire the 869,000-square-foot shopping center at 3650 W. Martin Luther King Jr. Blvd. from Capri Urban Investors.

LIVWRK and DFH Partners d
id not reply to requests for comment.

The Cinemark USA Inc. movie theater and other stores are part of the sale, but the center's Macy's store and IHOP restaurant are not included.

The deal is expected to close later this year. Financial terms were not disclosed.
In April, CIM Group announced plans to buy Crenshaw Plaza for more than $100 million.

CIM Group, which is based in Mid-Wilshire, pulled out of the deal in June after encountering stiff opposition from the community.

At least one commercial real estate expert said he believes the LIVWRK deal will succeed.

"I think it will (go through)," said Richard Rizika, founder of Beta Agency Inc. "The second time's the charm. This one is a good fit for what they are trying to do. The buyer will be aligned with the community and what the ultimate goal is for the community."

"These large projects, which are so impactful, are always going to create controversy. I think through a thoughtful outreach, they can create a plan that is beneficial for the overall community," he said.

Objections by local community groups to the original deal centered on CIM Group's redevelopment plans and the company's alleged ties to President Donald Trump and son-in-law Jared Kushner. And the opposition has continued with the new prospective owners.

CIM Group, which had worked with Kushner Cos. on previous deals in New York, denied Trump and Kushner were involved in the Crenshaw Plaza purchase.

The mall had received approval for 2 million square feet of development, which could include apartments, condos, a hotel, office space and more retail.

LIVWRK founder Asher Abehsera told the Los Angeles Times that he would talk to local residents before deciding on plans for a renovation. 

The company, which was founded 2013, has worked primarily on projects in New York.

LIVWRK's first acquisition was Dumbo Heights in Brooklyn, a 1.3-million-square-foot area with six warehouse buildings built between 1909 and 1967 by Jehovah's Witnesses. 

The site served as a headquarters for the group and a publishing area for its books. According to LIVWRK, the complex created 100,000 books and 800,000 magazines daily at one point.

The company reimagined the area into office and retail space with tenants including Etsy Inc., WeWork Cos. Inc. and Row House.

Other projects in LIVWRK's portfolio include the Austin Nichols House, also in Brooklyn. The company purchased the property, formerly a manufacturing plant and whiskey distillery, in 2015 and redeveloped it with 338 condos. 

LIVWRK also worked on 1000 Dean Street in Brooklyn, a 150,000-square-foot adaptive reuse of a former auto service station.

And LIVWRK has developed projects with CIM Group. The two companies are working on 85 Jay Street in Brooklyn — a mixed-used project that will have 730 condo and apartment units, 90,000 square feet of retail space and community space.

The property was purchased in 2016 by CIM Group, LIVWRK and Kushner Cos., which has since sold its minority stake in the project. Kushner Cos. was also involved in Dumbo Heights.

Abehsera told the Times that it was not working with CIM Group or Kushner on the Crenshaw Plaza.

Still, some groups are against the company purchasing the mall.

"Even a blind man can see that the terrible trio of Trump-Kushner-CIM is trying to run the same play with a different uniform," Jackie Ryan, co-vice chairwoman of the Black Community Clergy & Labor Alliance and a member of the Baldwin Hills Neighborhood Council, said in a statement.

"Over half of the LIVWRK projects on their own website show them as partners with Kushner, CIM or both. This is an attempted Trump-Kushner takeover of Crenshaw," she added. "We will fight the Trump takeover."

For reprint and licensing requests for this article, CLICK HERE.